Well except for the door.

I still gotta put the hinge's on the board and attach it to the tractor.
Koda was curious and was investigating the tractor when I went into the barn but when I came out carrying Penny (the RSL) and Bab's (the RIR x RSL) and then went back to grab Carmel and Coal (the mixbreeds) from the coop she understood.
She started doing what she's bred to do. Good girl.

When Blue one of my barn cat's started to creep up on the chickens like she was hunting them Koda chased her away.
I had to get a closeup of the 4 hens I have in the tractor in the yard. I love my chickens and they seem to be having the time of their life's scratching, pecking and eating grass.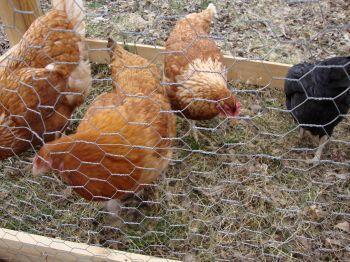 But I want a name for the Chicken tractor but I don't have any idea's what to name it. Do any of y'all have a suggestion?
Last edited: