Cleared some land over the last couple of months to build our first coop. It is placed about 60 feet from my shop so that I can eventually get electricity and water to the coop and run. I purchased and have onsite enough wood to do all the framing and the floor. Finished size should be 16 X 16 with just under 8 foot walls.
Leveled and postioned the four corners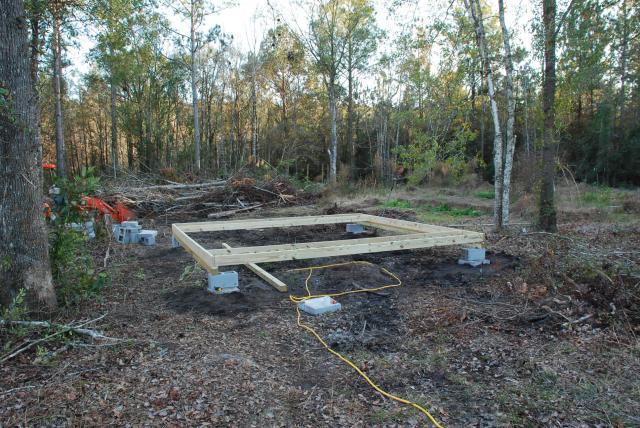 Placed 4x6 skids every four feet, that are supported by concrete. Set in 2x6 joists every 2 feet. Checked and adjusted level of entire platform. It was good to have my son and his friend help. Extra lifting power of my Kubota helped also.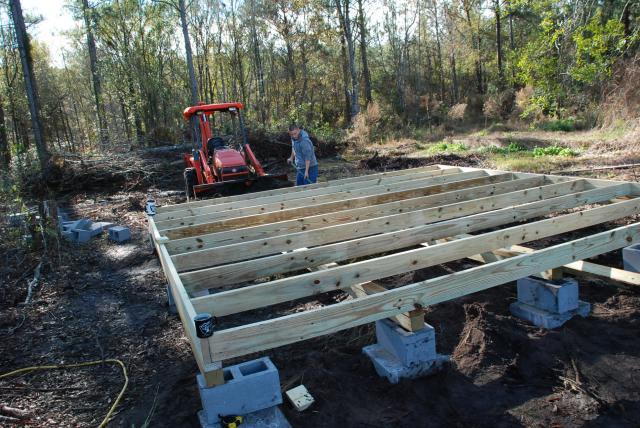 All leveled!
Set on the floor, 3/4 inch treated plywood. Have not nailed it down yet, but I will tomorrow.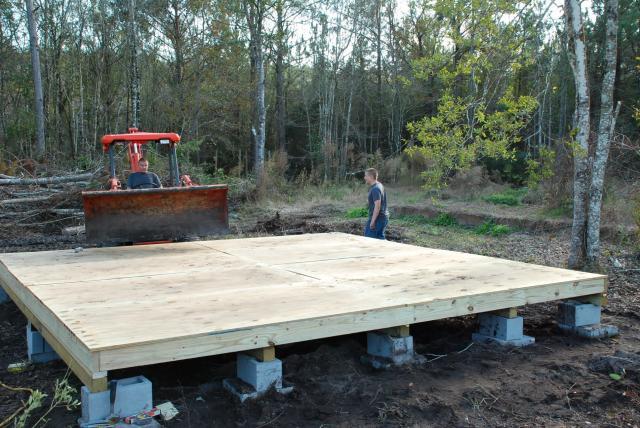 All lumber for so far is pressure treated. I hope to start the framing exterior walls tomorrow also.
8 January 2012
Finally framed the exterior walls. Studs are 24 inch on center. Ran short of 2 x 4s and need to pick a few up this week to finish the top cap. I was surprised how square it turned out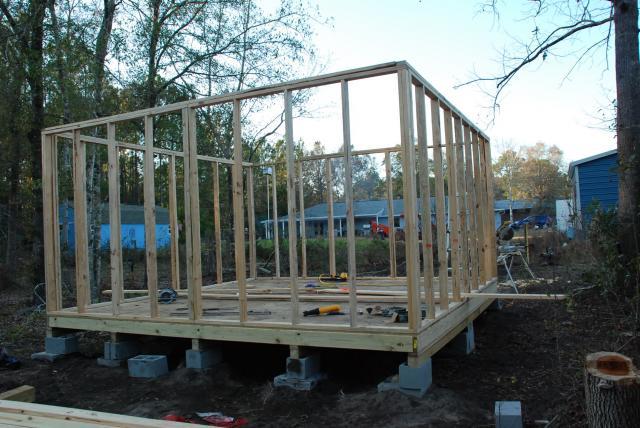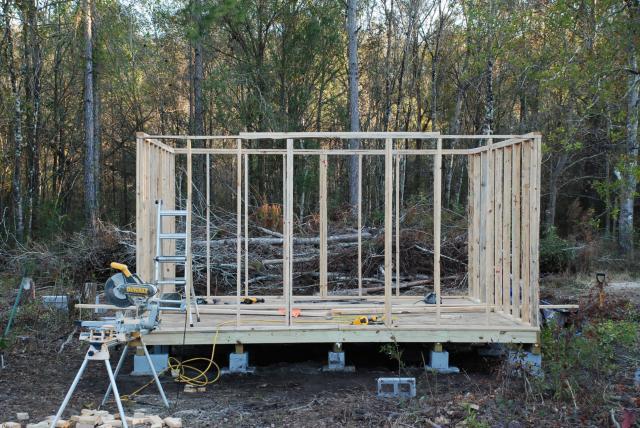 Last edited: