Well its day 21 for my large Faverolle eggs and at 7:45 AM CST, 5 of 10 eggs have the beginning of a pip. Now I am at 6.
The picture is a bit blurry as it is taken through the curved plexiglas lid of the incubator.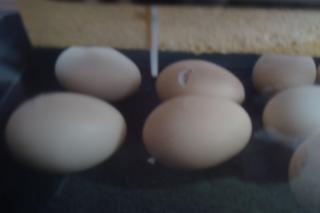 Can't wait to see the little boogers!
Jeff