Several folks have contacted me about the coop I have so I thought I would post a thread detailing the construction.
The coop started out as a play fort for my four children several years ago. As they grew up they were less and less interested in the fort and it was conscripted into service as a chicken coop as we found ourselves needing a bigger place for the chickens we were adopting.
The materials used are treated lumber for the posts and framework. Reclaimed fencing planks are used for the rest with reclaimed corrugated tin for the roof.
I started with the four main posts that are set into concrete about 3 feet down.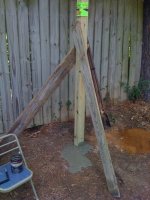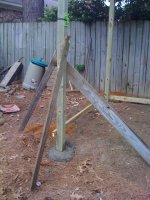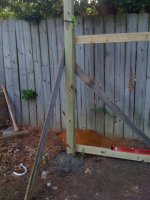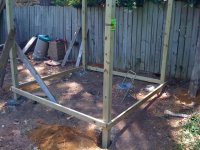 From there I built the frame along with some helpers.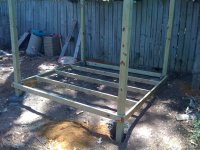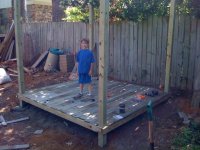 At this point the walls went up.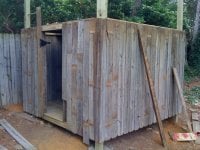 I cut a window into one wall. This wall will eventually become the location of the egg box by flipping the wall over in order to "lower" the window.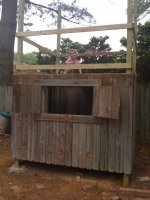 Work on the second floor.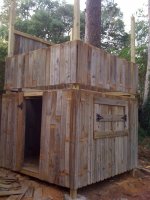 The crows nest-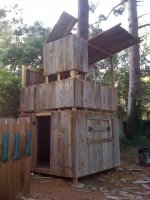 Fast forward ten years and we start converting the fort into Fort Chicken. As I mentioned, I flipped the front wall over to give me an opening to mount the egg box.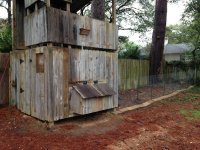 I cut a hole for a ventilation fan and fabricated a gate to close up the walkway around the back of the fort that leads to the chicken run.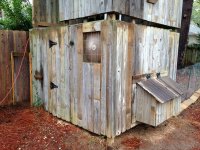 I cut a door on the opposite side of the fort for the chickens to use.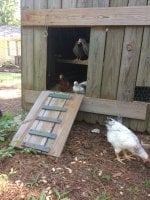 This interior shot shows the slot I cut to allow fresh air in. The food and drink arrangements have been upgraded since then.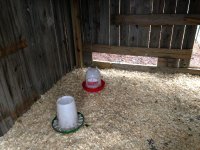 Today they get water from the hose and feed from a DIY bulk feeder.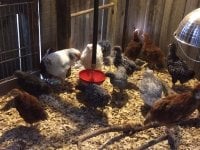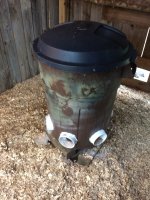 Security-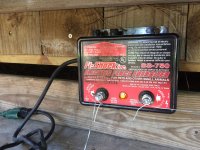 That's about it. Any further developments can be found at my ongoing thread-
https://www.backyardchickens.com/threads/i-didnt-want-chickens.1173026/
Last edited by a moderator: