These gals (fingers crossed) are 7 1/2 weeks old. I'm pretty sure the polish is a girl



because of the more rounded feathers on the crest, but I've noticed the really red wattles coming in this last week or so.
And the bantam cochin. I'm really not sure on. I already have to lf cochin hens, but I just can't tell if she's just pinking up/turning red because she's getting older or if it's roo qualities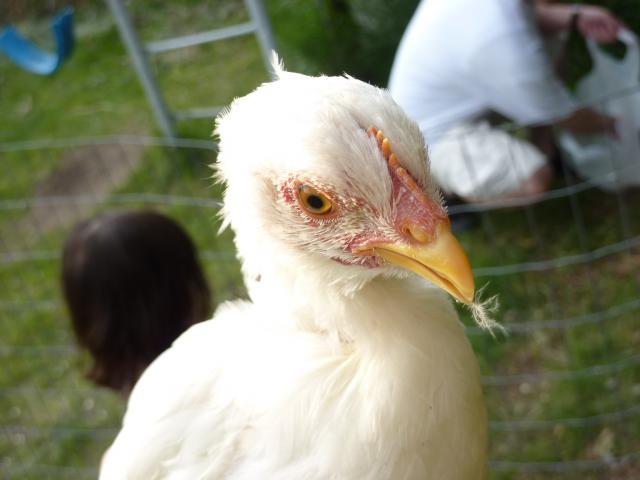 And one more photo just for kicks. My 2 year old thought we were having a regular old fashion shoot with the chickens and wanted to hold each one and have a picture taken

This is her holding Lemon Drop, our 7 1/2 week old gold sex link, doesn't Lemon Drop look thrilled?