I have three chicks we brought home from the feed store in early April (2010). (my first) I have always noticed this one was larger, and bossier. (thought she may be a rooster)

Then she was the last to feather. (again maybe a rooster)

Now she has grown wattles and comb well ahead of the other two girls (rooster?)

LOL). When the other two don't show much of anything. She is gorgeous!

Everyone thinks so. But alas the problem, I have crumby neighbors who get the cops called on them all the time. I am afraid if they hear a crow they will call the city before I get a chance to rehome just because they can

. So hoping if we can get a good idea I can find Him? a home now. Though no sign of crowing! One point for me right? LOL
Thanks for being interested!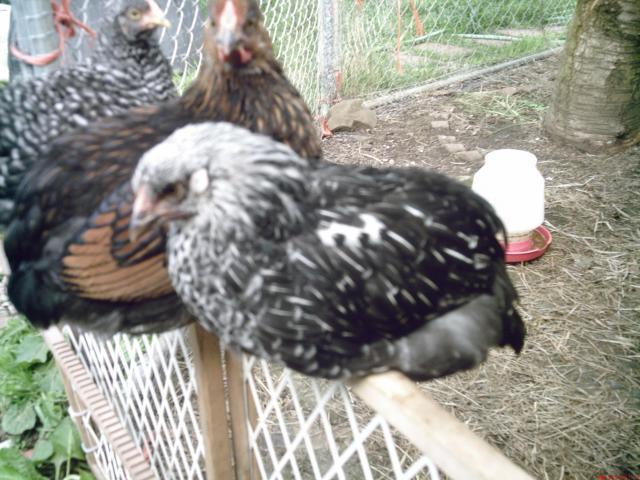 Last edited: