Without knowing anything about GQF cabinet incubators, I purchased a used one last night for $150. I'm pretty sure it's an older model, but it seems to be attaining and holding temps well, and the turner works.
It has a full clear door, a wafer thingy, a knob controlled thermostat, and 3 hatching trays, with holders for emu eggs (I think). I'm just curious about what model it might be.
I've been on the GQF website looking at a few things I'd like to buy for it... a thermometer/hygrometer, water tray with the pad inserts, and egg racks that will accomodate large chicken, duck and turkey eggs.
Any insight as to what model this is would be greatly appreciated. Oh, guess it would help to post a couple of pics:
With the acrylic door closed:
And a pic of one of the egg trays with an emu egg in it: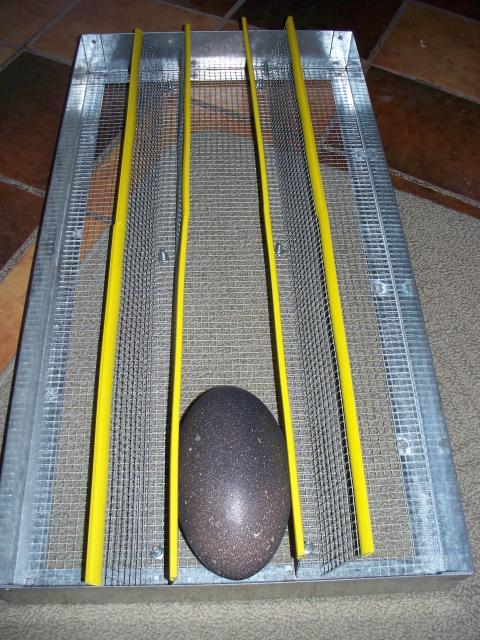 Thanks!