Not only did Meyer send me 4 chicks that had Pasty Butt, I lost 1 "Cochin" and 1 Favorelle within hours of getting them, they admitted that my " Cochin " is Not a Cochin afterall.
Can anyone venture a guess what she might be??
She was supposed to be a Partridge Cochin, so I think she is starting to get Partridge coloring.
She now has about a 1 inch " tail " and a slight comb.
Now, as far as my Favorelle.
I ordered 1 Roo and 1 Hen.
I lost one, so now Im not sure if my survivor is a hen or roo..
Her/his wing feathers and dark brown/black with a little white.
The baby has now a 2 inch long mostly black tail and the comb is growing alot everyday.
It is starting to get a black "splotch" on the chest and one on its back.
Anyway, Please excuse the quality and size, Im not quite used to how to edit and add pics on this site, yet..
any thoughts will help alot..
P.S
BOTH babies are total " love sponges" ...they Love being held and nuzzled, and " protest " when I have to put them back ..
ALSO...these updated pics are when they a a few days short of 4 weeks.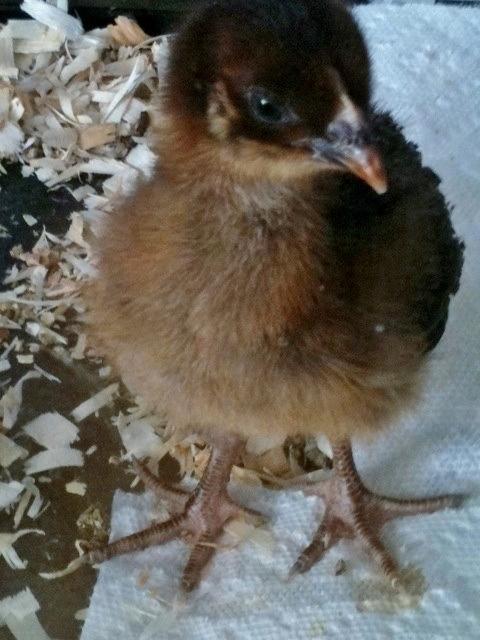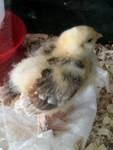 Last edited: