Hey Guys,
We just rescued this hen wandering around lost in my nans backgarden in the city, guess she was a pet, my other half is a vet nurse in the local vets where she was found and hasn't heard anybody ask about her, so she's moved out to the country side with us now! Neighbors have some hens and a rooster, so she's livng with them now.
We say she, because we think it's a young hen, but wouldn't be certain!
The hens/rooster she's with are just standard chickens, (I think) road island reds (look like
this
?) .
Our hen's not had any problems with them and the cock has left her alone, not much bonding yet (only been 2 days) but she's eating fine, and sleeping fine with the rest of the chickens!
Pics below: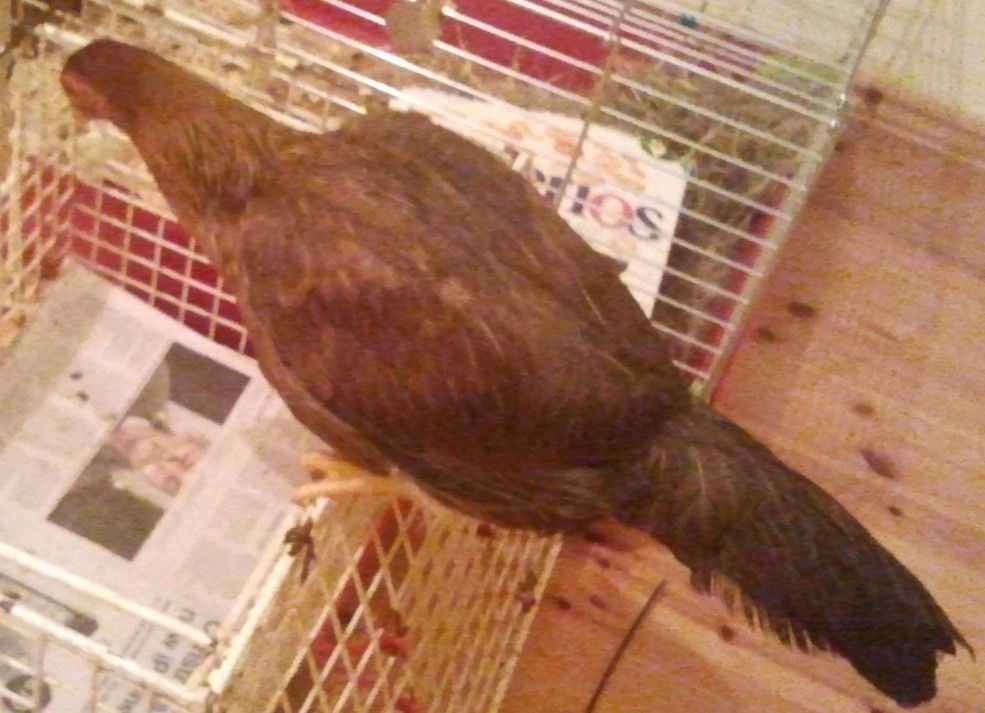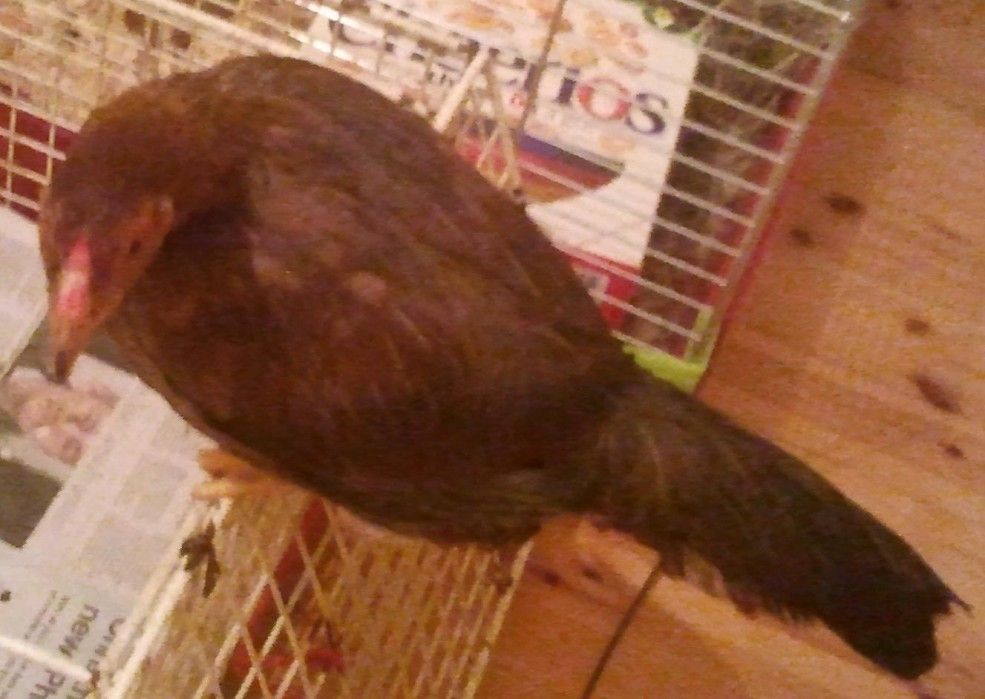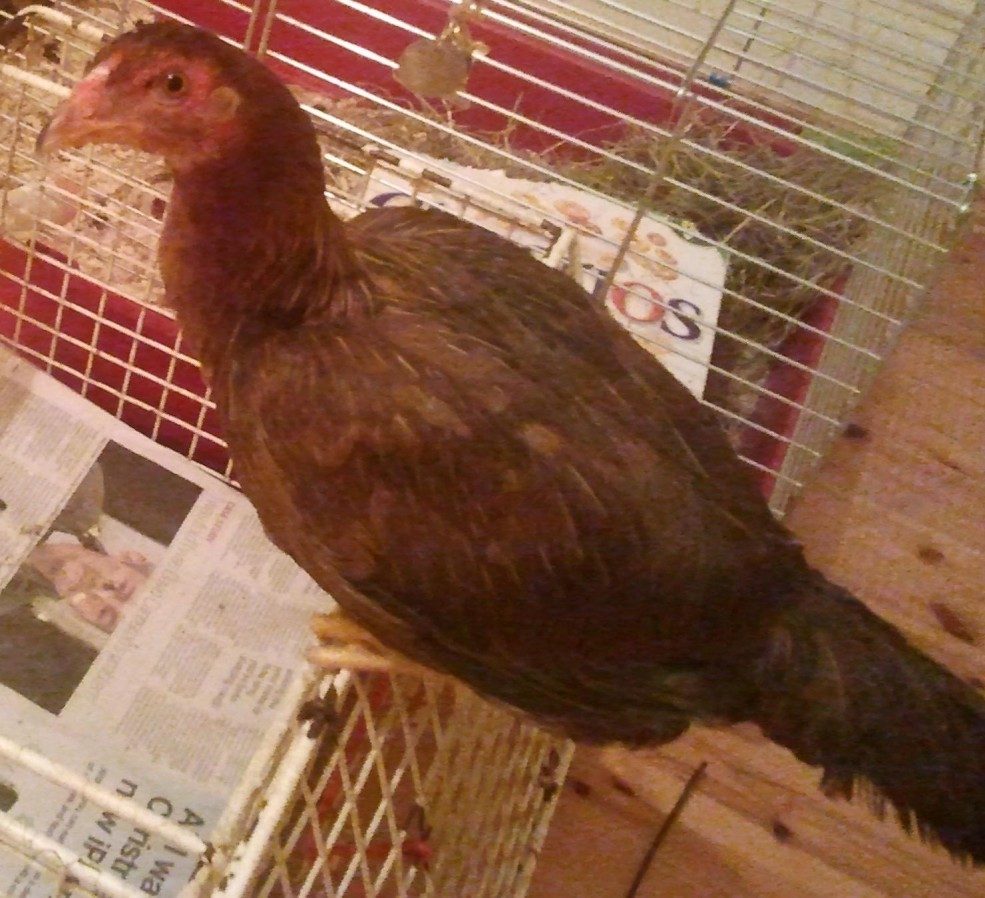 Thanks!