I just finished my 1st incubator hatch. I started with 24 shipped eggs, between clears & early quitters, 15 made it to lockdown.
Of the 15, 13 hatched. I'm terrible at identifying a candeling and I'd like your opinion on what happened on the 2 that didn't hatch and about what day they died. I last candeled on day 12 and since I was not going to pull anything questionable, didn't candel again.
1st Egg
2nd Egg
And a chick picture I've uploaded.It's hard to catch all 13 without blurs.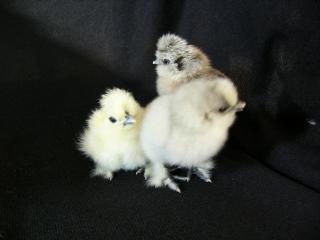 The yellow one should be a white, the silver white one should be a splash, and the chipmunk one should be a splash not a partridge.
Thanks for your help!
Brenda
Forgot to add my incubating notes are on "my page"
Last edited: