Ok, so just when I thought I was winning this war..once again the rat bat I put out yesterday is all gone, but I still have rat poop in the coop and now some very freshly dug out spots in the run.
The set up..hens in the yard in front of the coop. Pullets and cockerels in the yard to the right. They don't share a space yet, but the rats get into both yards from under the slab that the coop sits on.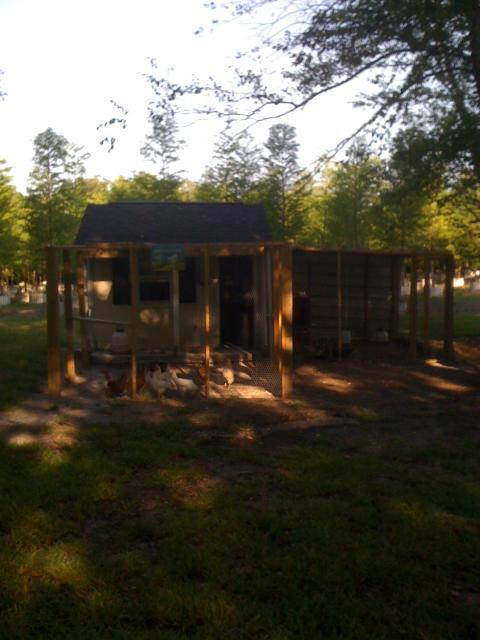 This is the hole where I pour the pellets and they are obviously eating them all up. This is on the outside of the porch area and they dig thru to the yards.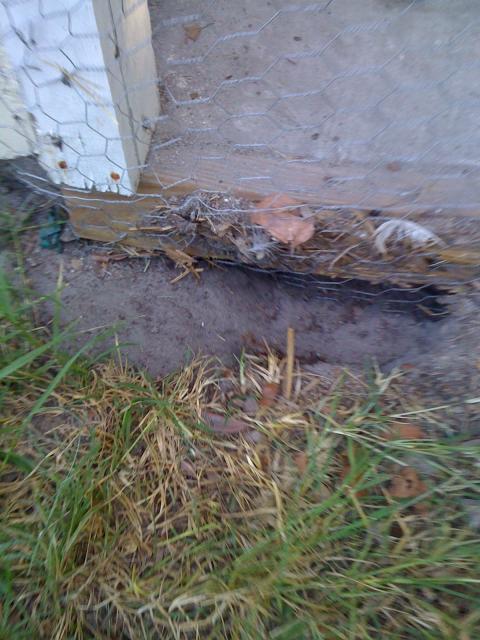 This is where they dig out from under the slab every time I try to block it. This dirt used to be very firmly packed. What can I put around the entire perimeter of the slab to keep them from digging under and tunneling thru?
Just cuz it's a pretty side view! Babies to the right and hens to the left. Separate access doors to the yards and soon we will cut a hole in the wall of the coop on the babies' side so they can begin to share the whole space, but I'd prefer they not have to share with the rats!
Last edited: