Please help me sexing 5 polish chicks and one silkie.
I was hoping for chamois polish chickens but they look white. Do the golden feathers come in later or would it have happened by now?
We have a golden laced frizzle and really hoping she is a Wilma not a William.
Thank you so much.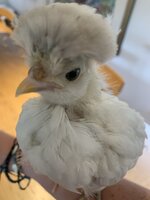 Chick 1 - Polish 4 weeks old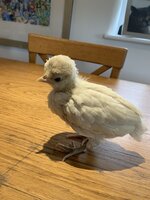 Chick 2 - Polish 4 weeks old
Chick 3 - Polish 4 weeks old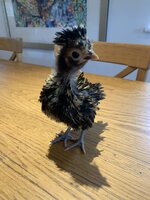 Chick 4 - Polish Frizzle - 4 weeks old - we have named this one Wilma - hoping it is not William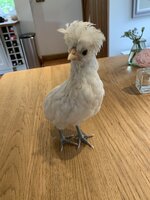 Chick 5 - Polish 6 weeks old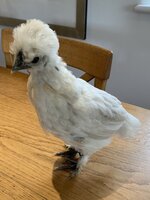 Chick 6 - silkie 6 weeks old - so hope this is a girl as she / he is so gentle