I had four chicks hatch out the last few days and I am trying to decide which breeds they are. Of course they hatched out over night so I couldn't see who came out of which egg. All were fertilized from a Buff Orpington rooster and either an EE, BO, Australorp or BR hen laid them! Any thoughts about who is from what hen would be appreciated. Thanks.
This chick hatched from a dark tan speckled egg.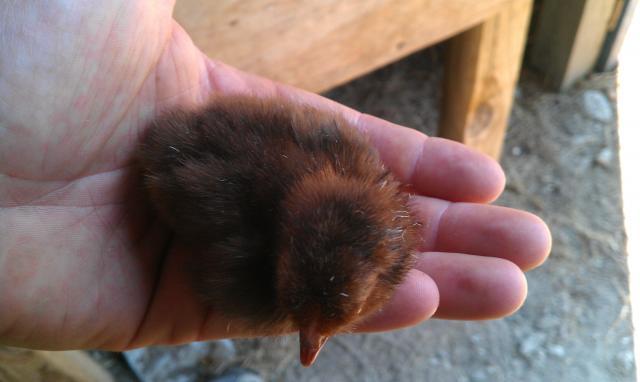 This little one was one of two to hatch overnight so he either hatched out of a blue/green egg or a light cream colored egg. It kinda has a dark patch on the back of its head.
This one also hatched overnight. It either came out of the blue/green egg or the cream colored egg.
This one also hatched from a dark brown speckled egg.
Last edited: