wondering if u guys could help me out and tell me what I have! I rescued these chickens earlier this week.
these 2 a small, with feathered feet and are white with gray speckles allover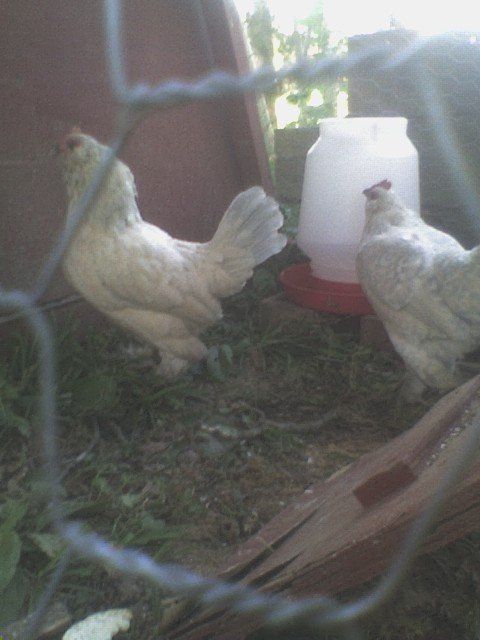 this is a pic of the rooster-the white with black/gray specks across his neck festhers and on his tail(can't think of the correct terms...) and a pic of a hen, maybe a RIR--she is rusty colored with some black specks across her neck feathers
These 2 are cute as can be, the one is all black with feathered feet and the other is a gray/blue with feathered feet, they are also small, they are poofy kind of like a cochin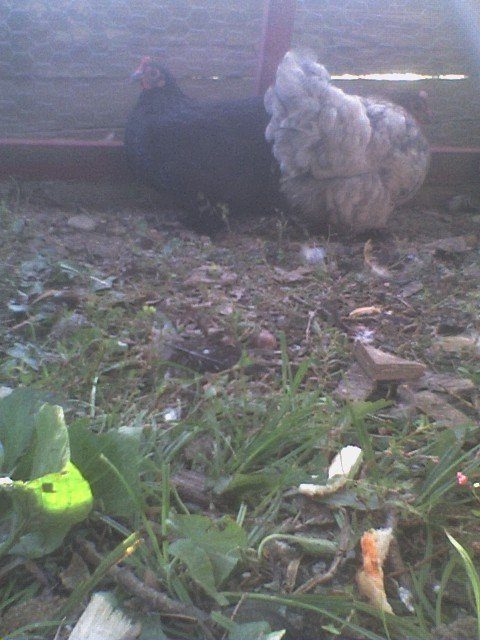 thanks guys!