My chickens are about 14-15 weeks old, and I thought they were doing well and growing up fast, until I visited my neighbor who had chicks 2 weeks younger than mine, and those were HUGE!! almost twice the size of my birds, and already with red combs and wattles. Their birds were a mix of Barred Rocks and Easter Eggers.
I bought starter feed 22% protein and followed directions by the feed supplier De Young's (local to the Seattle area) and switched them to 16 % grower after the recommended # of weeks. They are happy chickens, eating well, very healthy, but I am just curious as to the size difference- mine are doing their junior moult right now. I did read that giving them higher protein content feed may cause them to mature too fast and lead to egg laying problems? Just curious as to what you seasoned chicken owners think.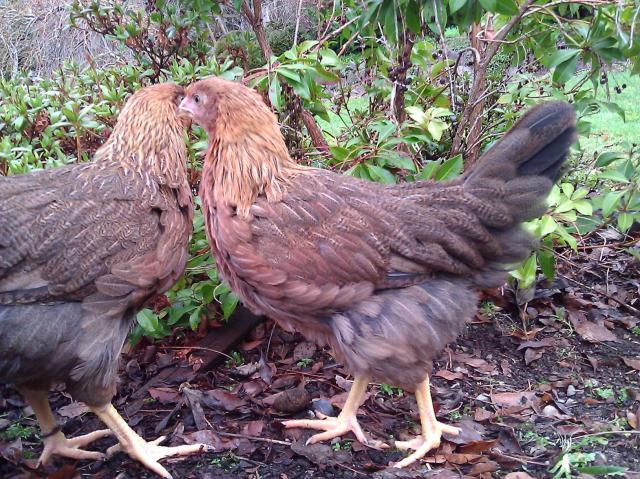 Photos taken a couple of weeks ago.