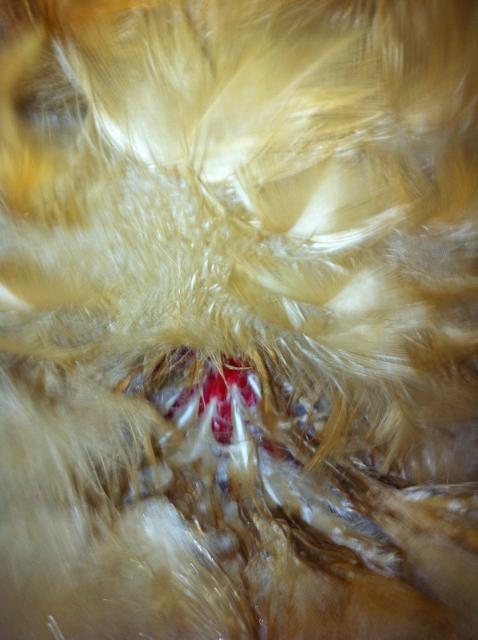 Here are some pictures I just took. I've noticed that my rooster has had what appeared to be just some "dirty butt feathers" for a few days, but then when I took a closer look last night I noticed this bright red, enflamed area. I put a little Poultry Protector on him tonight, not knowing what to do yet.
Has anyone seen anything like this before? How should I treat him...maybe with Eprinex?
Thank you for your help. I am a very concerned chicken father.