I have three new pullets this year which were supposed to lay blue, green, and white eggs respectively. Today I found a tiny green AND a tiny brown egg in the nest. Brown egg????? I wasn't supposed to have a BROWN egg..! Pics are a few weeks old, but..
It's a good old fashioned who-done-it.
The suspects.....
Suspect #1: All white Nellie is half white leghorn, half lavender ameracauna. Mother is the ameracauna I believe. She has slate legs.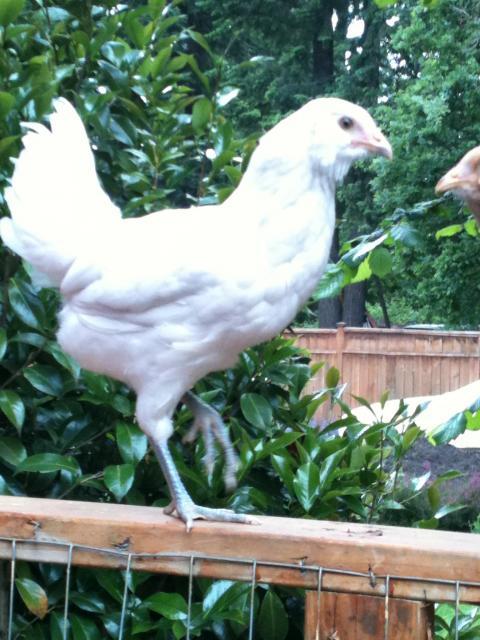 Suspect #2: Olive is a feed store EE with green legs and pretty white/buff feathers and has been the first to squat. I'm sure one of the two came from her.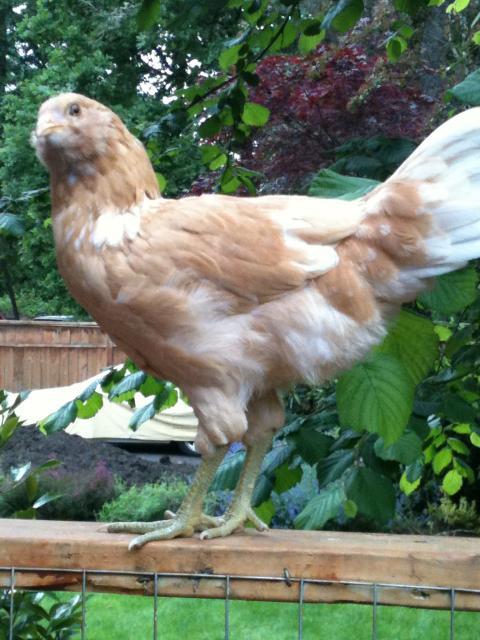 Suspect #3: was supposed to be a 'speckled sussex', said the feed store. Dooped again. Looks like a brown leghorn to me. Maybe she's an unspeckled sussex which would account for the brown egg, but if she's a leghorn, she should lay white.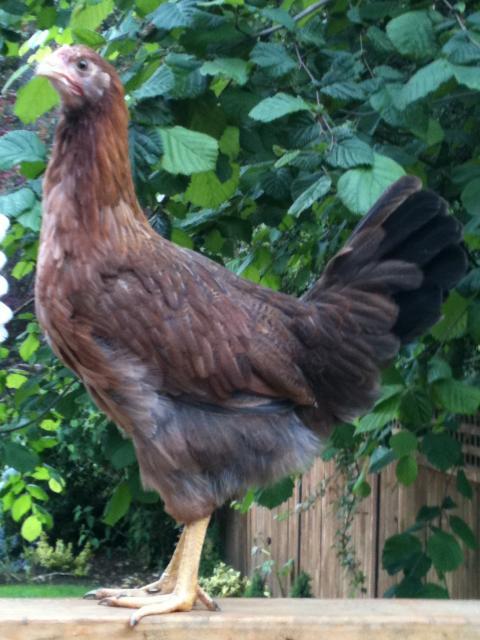 Please give me your best guess as to who-done-it!
*Sorry about the old pictures, they were about 16 weeks when these were taken*
Last edited: