So I finally found someone selling some babies. They are about 11days old and all supposed to be girls.. I am soooo excited. I was very happy to wake up this morning and still have all four of them.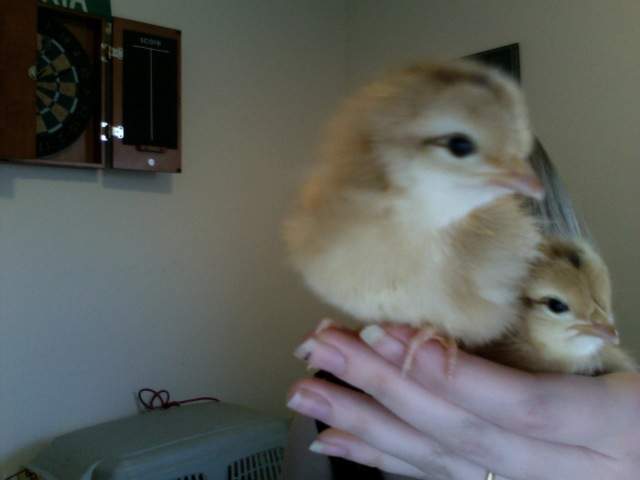 These are my Rhoade Island Reds. The one that is perched higher up we have named Sam. He/she (hopefully it really is a she) is very outgoing.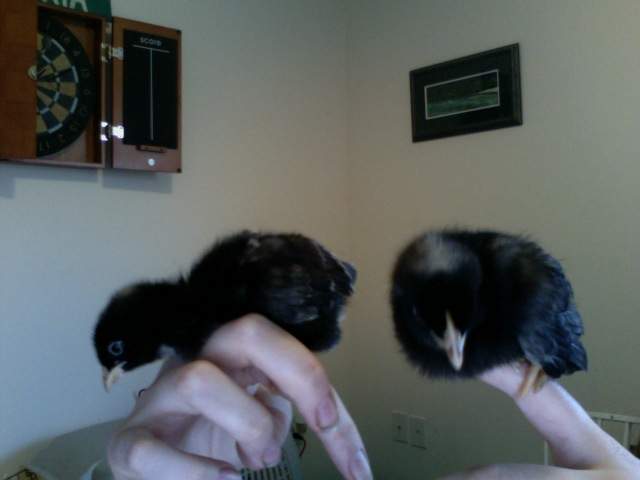 Here are my Barred Rocks.
Does anyone know of anyway to safely mark them. I was thinking about putting some nail polish on one toe of one of each of them. Right now we know that Sam is Sam b/c she had some poop on her back and you can still tell where I pulled to fuzz off to get the poop off.