Dec 9, 2016
1,415
2,485
357
It started off looking like an ordinary white king quail chick just like it's older sibling who is all white, but as time went on, I noticed darker, blue-silver feathers showing up on it's back. It looks almost seagull like.

So yeah... Is this a Silver-white tux?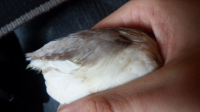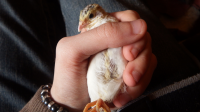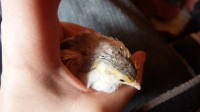 The one with the yellow head above the silver (who turned out to be a cinnamon) and blue-faced chick, is it when it was younger. And again, I am thinking their parents have been hit by a radioactive rainbow with all these crazy colours popping out of their eggs!