Just for fun, we got these 3 new bantam chicks this morning from Ideal Poultry. We just added them as a surprise assortment to get to the order minimum. #1 is larger than the other two. Any guesses on what they are?
#1 maybe a bantam Easter Egger?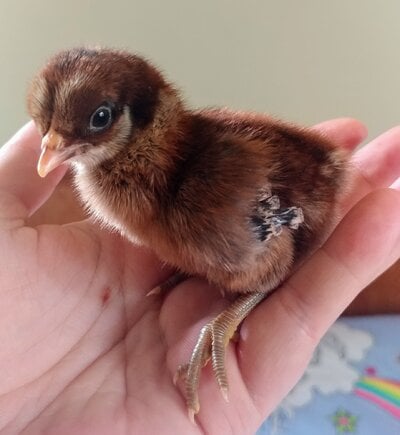 #2 an OEGB? Color? I'm hoping it's a spangled.
#3 silver blue OEGB?