Just got this little one today, has GREAT feathering on it's feet but I'm unsure of what color it is. Is it blue or splash or gray?
I'm sure it's too young to sex, think its about 2 weeks old now.
Just got home!
My dog was whining at the chick for this picture, chicky was sure confused about the noise.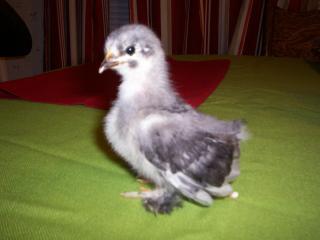 Wing color