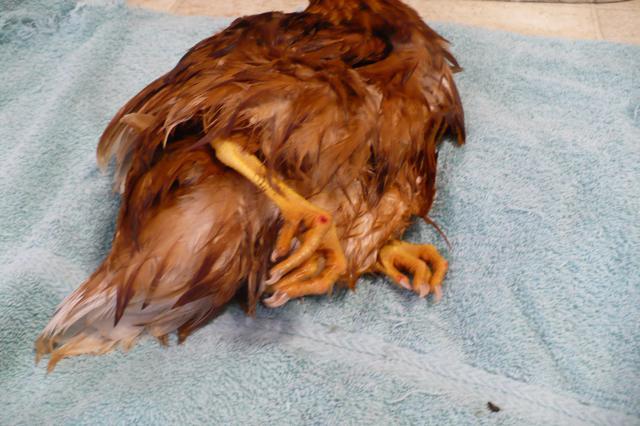 This is my RIR (I think)
she is 14 weeks (born right before easter)
3 days ago I found her next to the door to the coop. She was laying on her side and acting sleepy. She was allowing the other chickens to step all over her. She showed no motivation to get up. I opened the people door ( on the opposite side of where she was) and all the chickens came scurrying in. She sort of flopped in.
The next day I went out and thought I should check if her vent was clogged causing her to feel poorly. There was all sorts of poop in her back feathers. I swished her in a bucket of water (just her underside) and let her dry in the shade of a tree. She had NO motivation to get up an run.
I put her back in the coop near the food and water hoping she would be able to get some.
I went back out this evening ( day 3) to check on her. She was in the SAME position and spot I left her in the night before. poor thing. I picked her up and brought her in the house to clean her butt and give her some tlc.
As you can see from the pics she has some 'bed sores' from laying on the coop floor. I am concerned she does not want to bare any weight on her legs. I pick her up and try to help her and she just curls them up.
Any suggestions? Is she eventually going to wither away? Is there anything else I can do for her?