please confirm my 4 week old is a rooster. my other one that hatched the same day has a defined black spot on "her" head and the other "roo?" has a black blotch. I have someone getting my rooster TODAY but now I am second guessing his sex.. He has pink tinge to "his" comb and the other one does not. Please help!!
full Body
-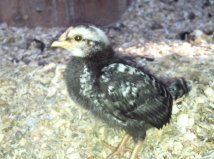 There is pink in "his" comb (on left- sister on right)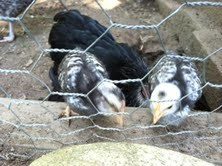 HOWEVER, their barring looks the same - BUT maybe the one on the left (i think is a roo) is more defined and he has a blotch on his head and not a perfect little dark patch as the one on the right.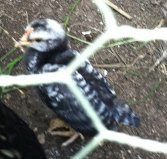 Press control "+" to increase picture size for a better look.
THANK YOU SOOO MUCH!!!!
Last edited: