Hey all.
I got this hen in summer of 2008. So she'll be a little over 2yrs old this August.
The hatchery told us she was an Ameraucana, witch I hear alot of people sell you EE's instead of true Ameraucanas.
Either way I don't care what she is, I'm just curious to know. She lays Blue-ish Green-ish eggs.
Thanks.

Here she is-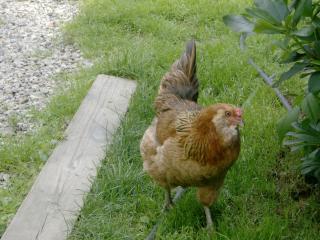 You cant see it that well, I know. BYC re-sized it.

Sorry.

Last edited: