okay, so for years we had a chinese goose couple on our lake. The male was kinda of an aggressive bully but the female was a timid little thing.
We lost the male to a snake bite(or something like that

) and now poor bonny goose is all by herself. For the last month or so this very timid goose has been becoming friendlier and friendlier and friendlier. She will follow you around the lake and will even come up to you and let you pick her up, hold her, pet her, etc.
I'm just wondering if this is normal behavior or if something is wrong with her. Note that she has grown up a half wild goose and has in the past never let anything or anyone so much as touch her. Now all the sudden she's your best friend and lake walk buddy...
I'm enjoying this new side of her but am also slightly concerned for her...any ideas?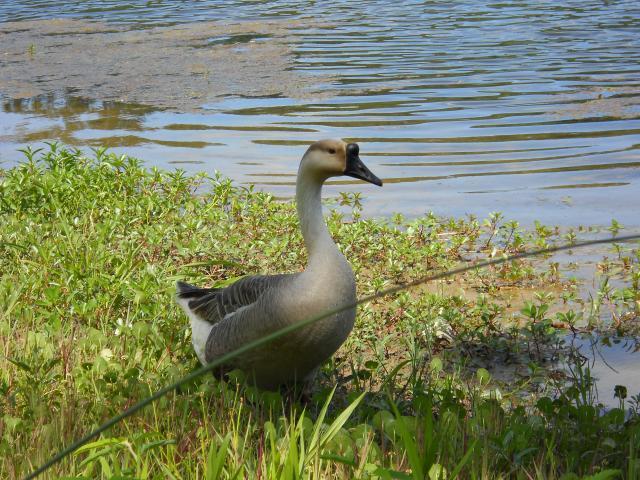 Last edited: