I'm not real sure if he's a he... We originally ordered 25 pullets and 2 cockerels (all Buff Orpingtons). They "lost" the cockerels and one of the pullets died. So we thought we were down to 24 pullets. I picked up a Rhode Island Red rooster at the farmers market a few weeks ago thinking he would be the only rooster. Now I'm having my doubts...
My orginal BO flock is 51 - 54 days old. The RIR is a little older than 2 months. I have a few of the BOs that look like they MIGHT be roosters. Especially this one. I'm calling him Rusty for now. He struts around and makes different sounds from the females. He's always the first one to the door. He's pretty protective of the others (except the RIR). I know these are not concrete evidence that he's a rooster. I don't quite know how to look for the saddle feathers yet. Oh and his comb and wattles are much redder than MOST the others. There is at least one other that has a comb and wattles like his, and that one is the one that I think might be another rooster......
Here is Rusty....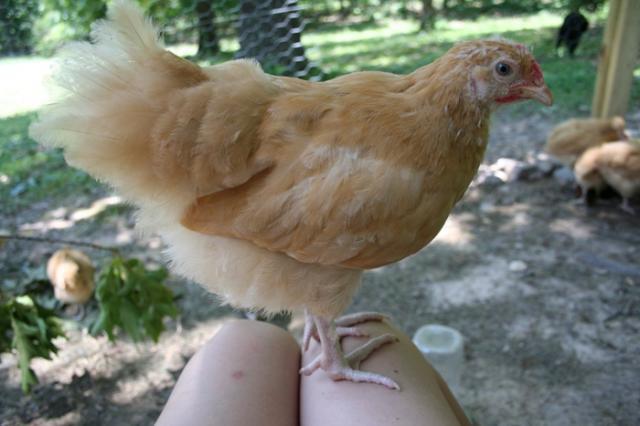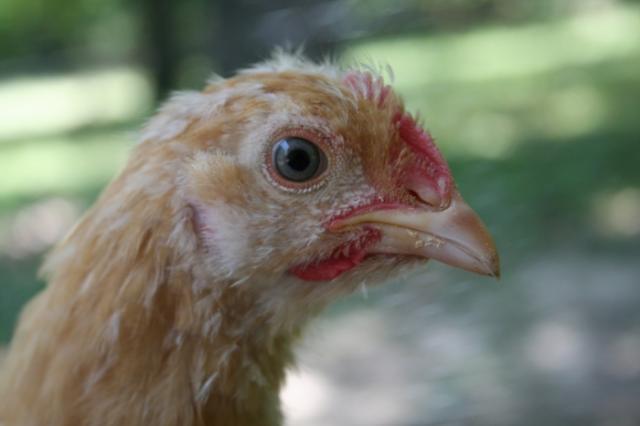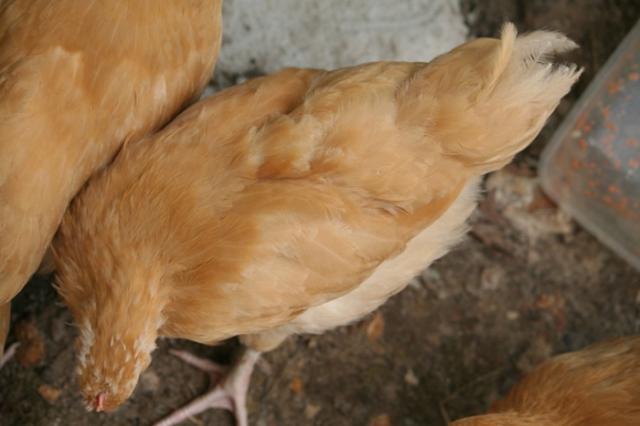 (Best I could do as far as a looking-down shot)
And here is one that I know is a pullet (for comparison/taken at the same time)
I have other pictures of all the chickens if they are needed for further reference. And all of these are in HIGH resolution if needed also.
Thanks for any help!!