I have a few birds with white, scaly looking faces. One is quite bad, with crusting in the neck feathers. I see no other evidence on the rest of the body that would point to lice or mites. Is this favus?
This bird (first picture) also has a limp. I'm wondering if it's Mareks disease, except she is not just limping, she has her foot curled up and is favouring it.
This hen is raising a chick, and I noticed her comb was looking quite bad, so I gave her a deworming treatment. But now, looking more closely, I see she also has the white scabby looking face.
And I've been watching the big Roo's comb, which looks a little less healthy and has some white spots in it, like sprinkles of flour.
I've checked repeatedly for lice and mites and see no evidence on the birds. They have healthy looking skin, no sign of irritation near the vents.
I also have a young roo with a dry, crusty raised area underneath it's wattles.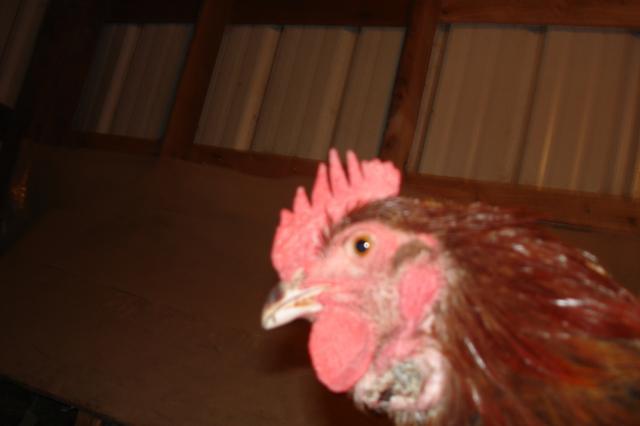 Is this all pointing to the same problem? Might it all be favus?
Any thoughts?