So far, the girls (and 1 suspected boy) are happy in their new space. The coop is a reconditioned wood shed that was on the property.
Dimensions of coop are 6.5'x 4' = 26 sq. ft.
Dimensions of run 8'x4' plus under coop space 6.5' x 4'. Total run space 14.5 x 4 = 58 sq. ft.
We have six 3 month old birds. Four standards and two silkies. They have coop/run access when we are not home and free range of area inside electric fence when we are around. Soon we'll add another 25 sq ft of run space on the other side of coop. Haven't built nest boxes yet. Can't decide on design to use. Welcome ideas.
Coop, run and basic range area. Yep, so far, they stay in the fence.
Coop and run. It's hard to see but the entire top 6 in. of coop is vented using galvanized vent material that comes in a roll. Using river sand in run. So far it's working to keep the area somewhat dry with the constant rains we've had.
Looking out the pop door.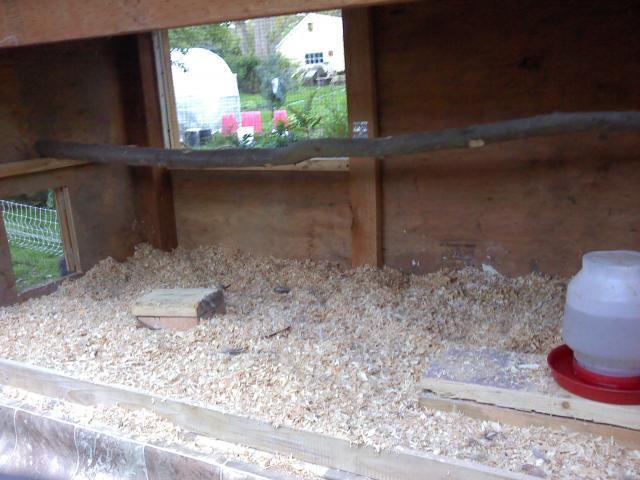 The nest boxes will go to the right of the window. Floor is vinyl over plywood over hardware cloth over 2x3's. Need another low roost for the silkies. Any ideas where to put it? One whole side of the coop opens like barn doors so attachment points are limited.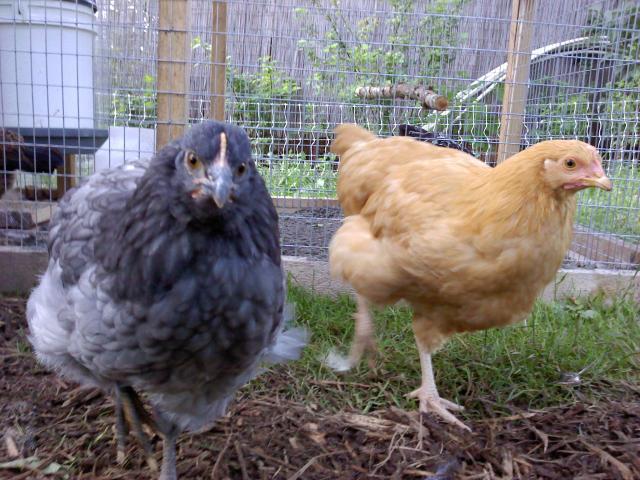 Couldn't resist this one. Ladybird (Blue Rock) and Om-lette (BO) in action.
Thanks for Looking!!