So we have 4 chicks sharing our home with us and 3 of them are pretty easily sexed. But this one girl is throwing me for a loop. My mom's husband, who has raised livestock of all types all of his life, agrees that she may actually be a he. So I thought I would throw some pictures up here to get some opinions.
A couple of things:
1. I know it is really to early to tell. I just want to see what others think. Time will be the true test!
2. I've looked at tons of pictures on here and none have satisfied my curiosity.
Also, this little one is the biggest of our flock. She often stands to the side just looking around and the other barred seems to be obsessed with being right by her as much as possible. The Orps don't seem to care one way or another! Finally, her legs have some black on the front and she is very dark (which point to girl), but her comb is coming in much quicker than the others, although we haven't seen any signs of pink yet.
So, let me know what you think!
Photo 1: You can see how much further out her back end sticks out here.
Photo 2: This is a top view. The spot at the top of her head was very white, but it is turning quiet yellow now. This picture was 2 days ago and now her neck is very white, as are under her wings and a stripe at the base of her tail as you can see in pic number 3.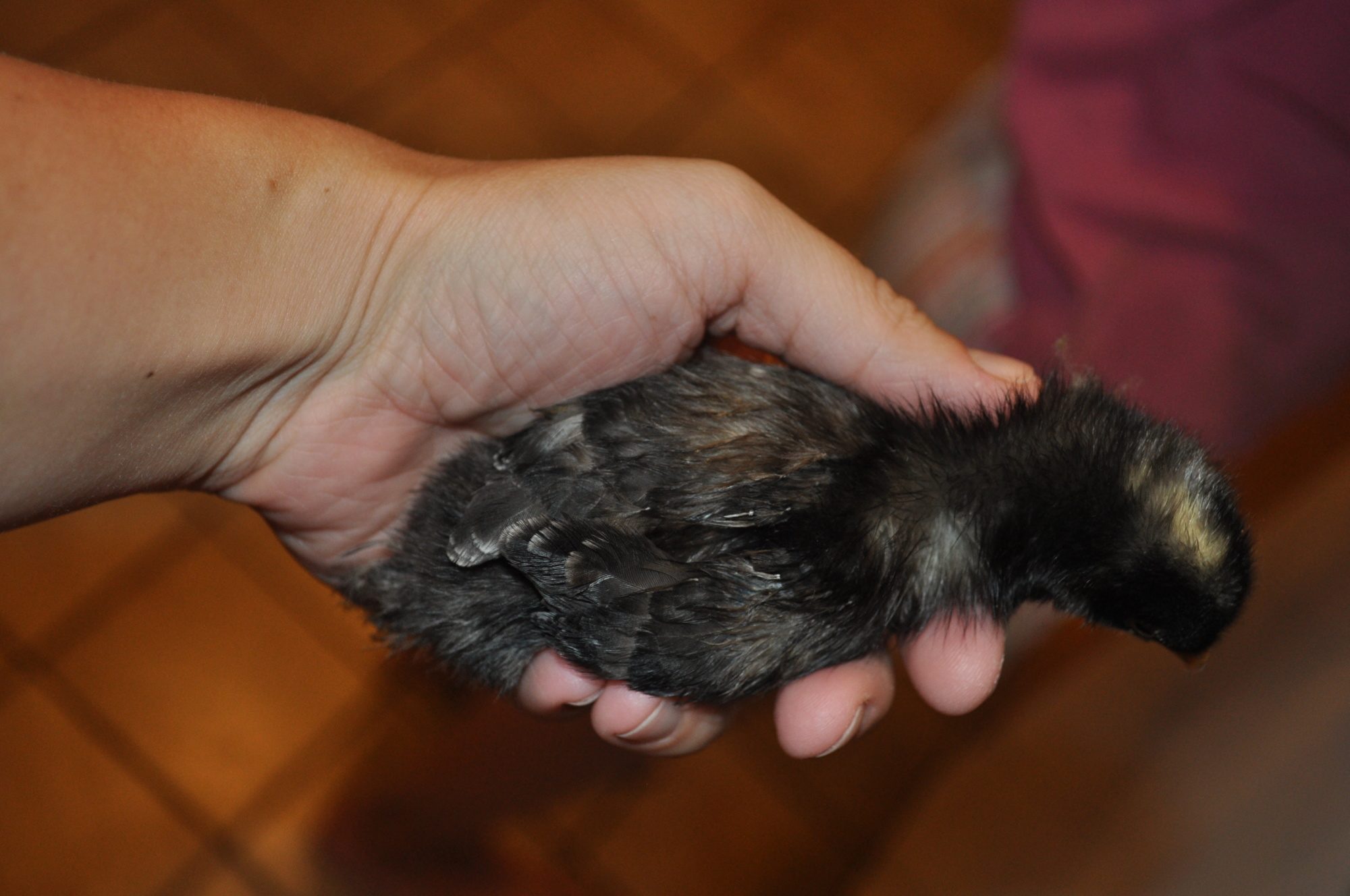 Photos 3 - 7 My daughter and I just took these this morning: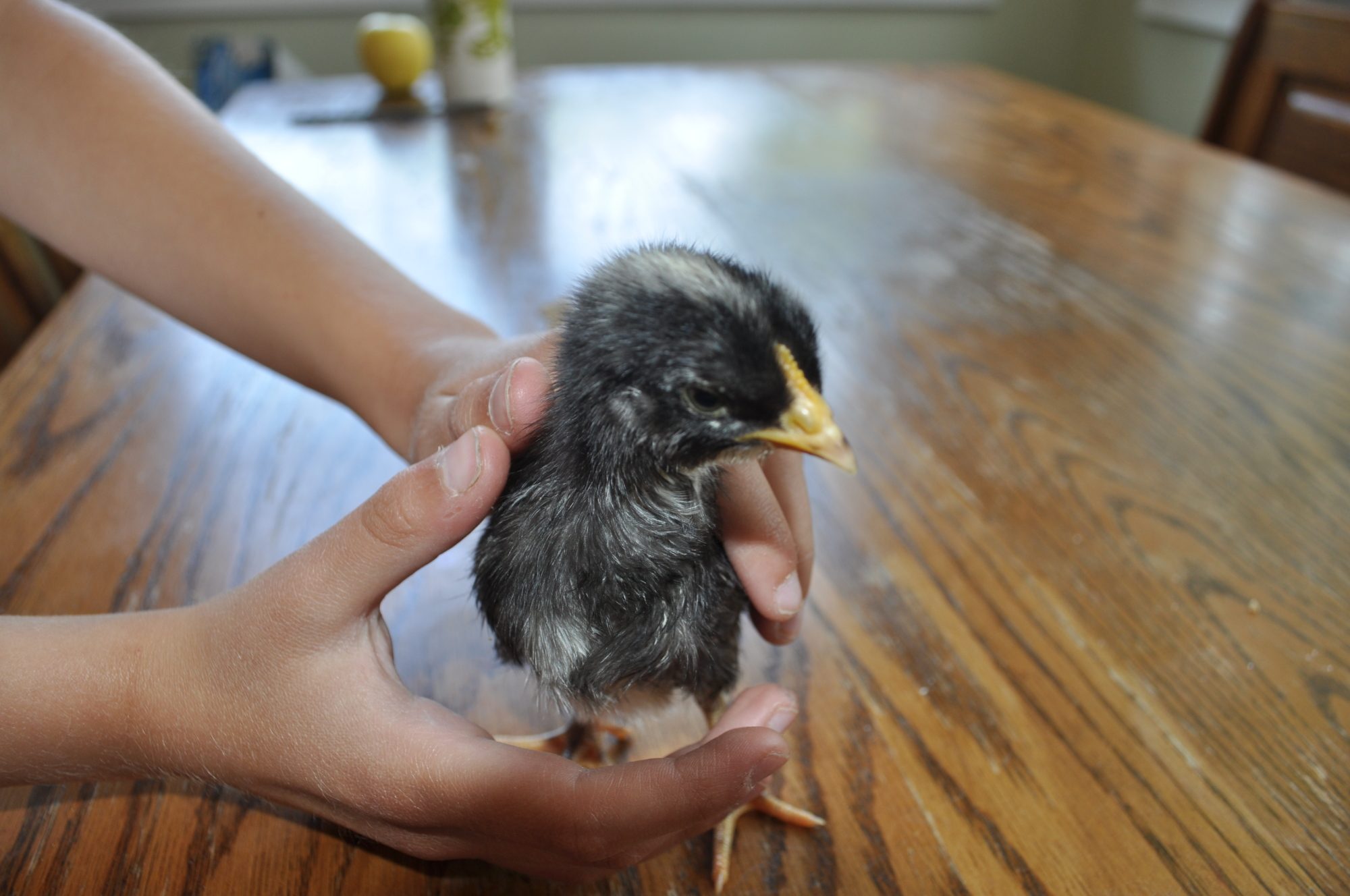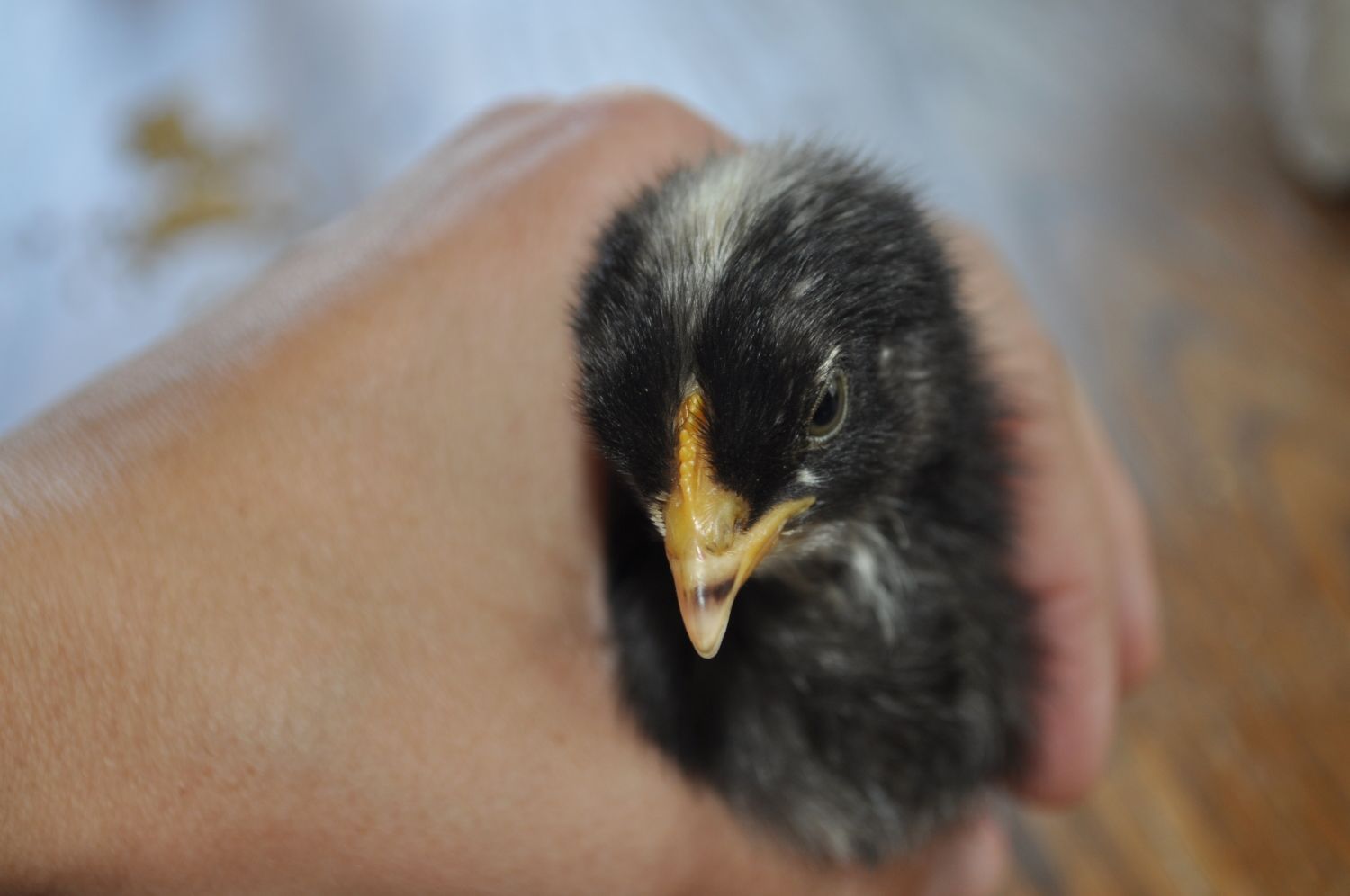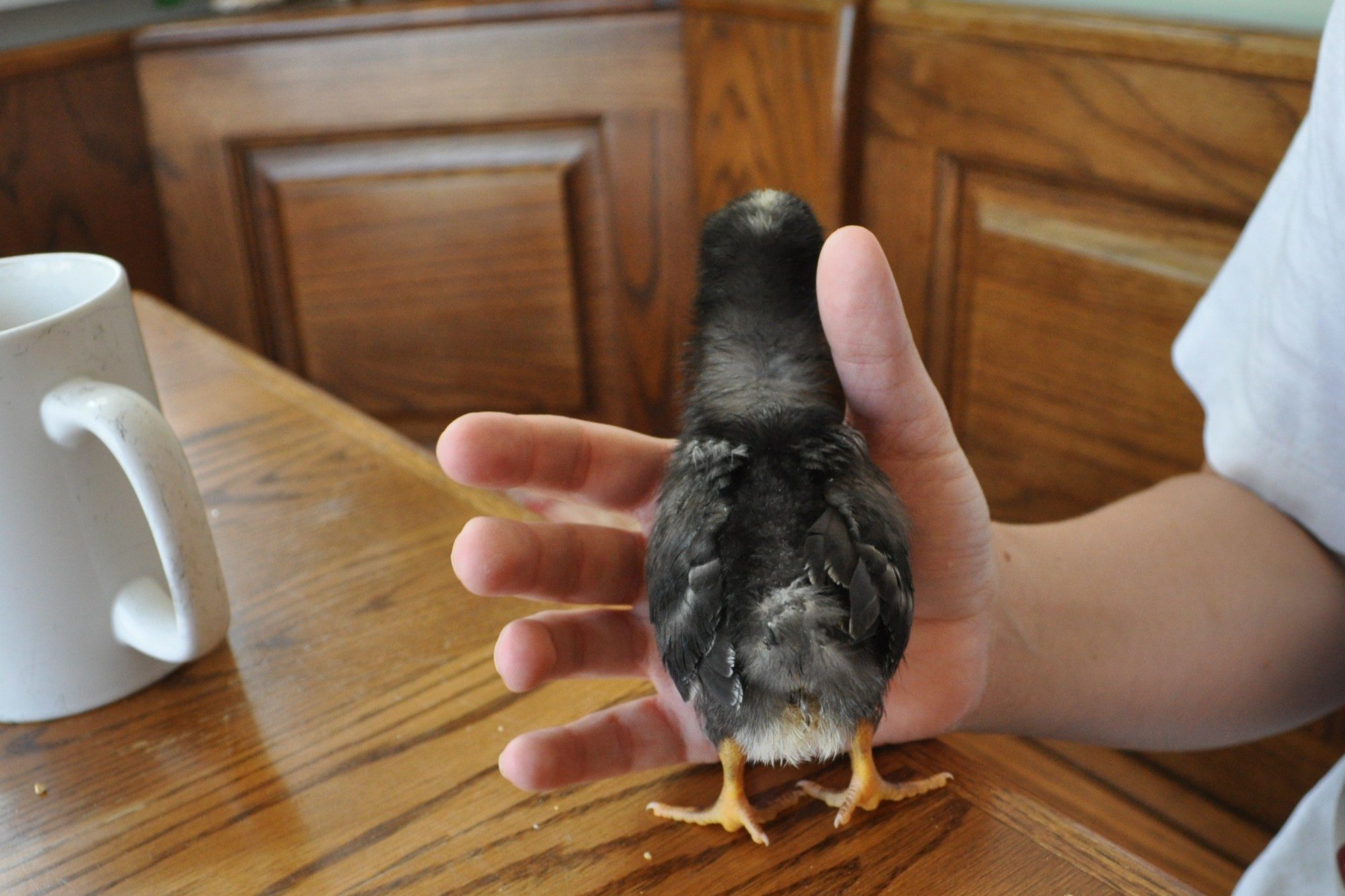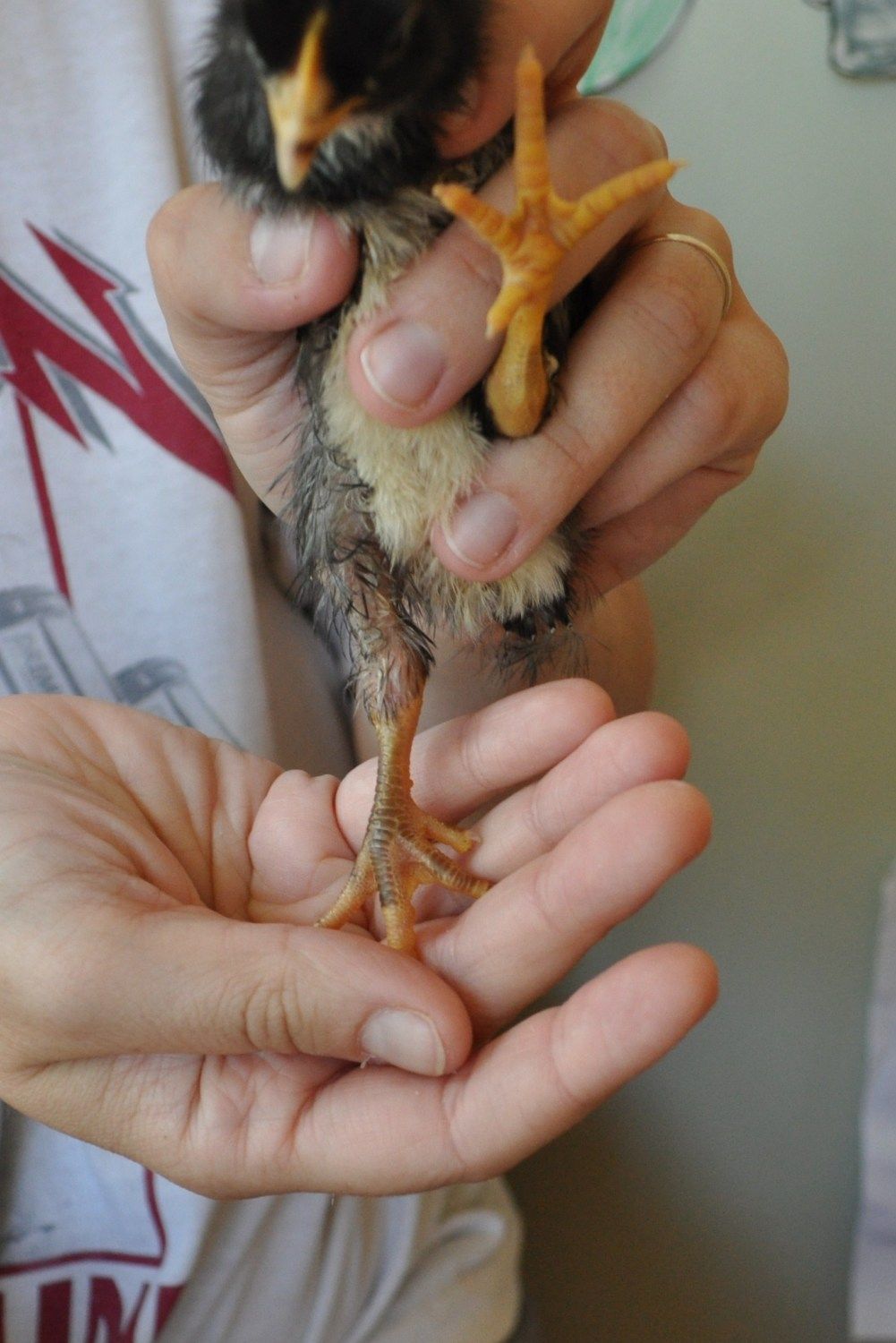 Thanks for looking! It'll be fun to see what everyone thinks