Trying to cheer myself up today as we lost our first chicken this morning in a freak accident. She was one of our first chickens and actually the first chicken I ever held. Going to be tight on eggs for awhile until the new ladies start laying (which seems like eons from now), down from three laying hens to two.

Luckily, I have 8 new babies in the brooder to distract me! There's nothing that will help soothe a hurting heart like pictures of baby chickens...

Duck
Lola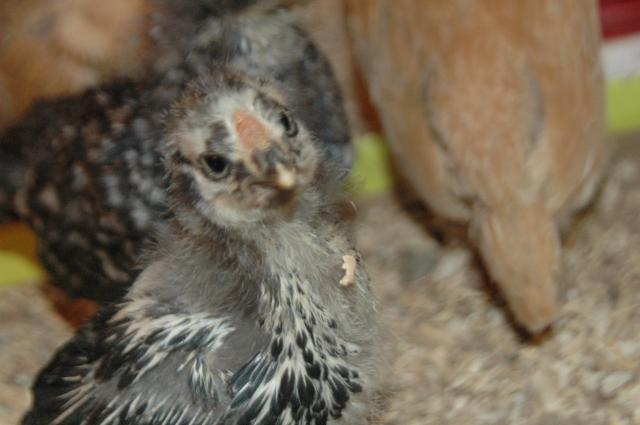 Charlotte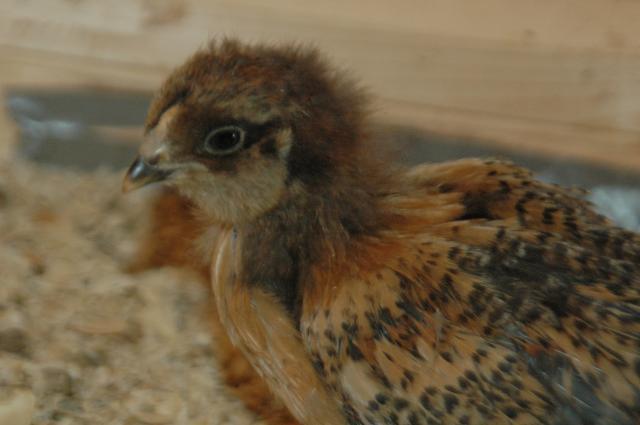 Eleanor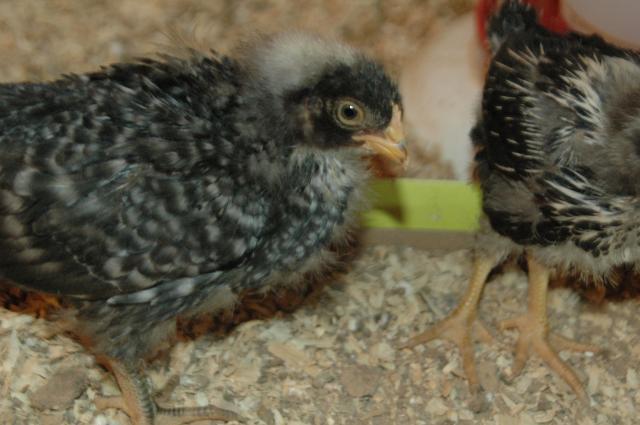 Celia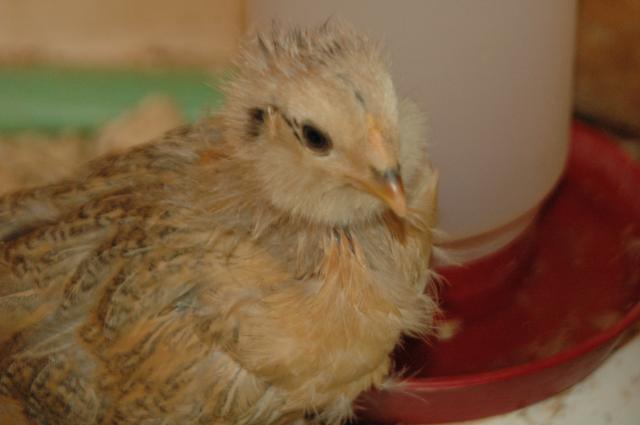 Eloise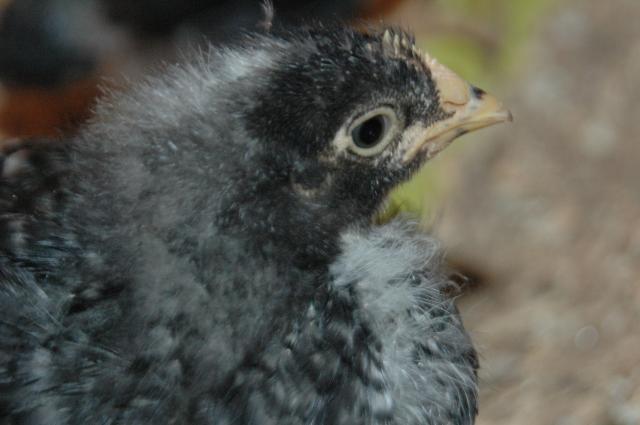 Unfortunately, this is the only photo I have of Penny, who is BY FAR the cuddliest, sweetest chick I have ever encountered. While the rest of the girls are friendly enough, will jump up on my lap, come to me for treats, Penny actually seems to enjoy being picked up, petted, snuggled, where the rest of the girls just seem to tolerate the attention, not particularly enjoy it. I'm pretty confident she is going to be my first certifiable lap chicken.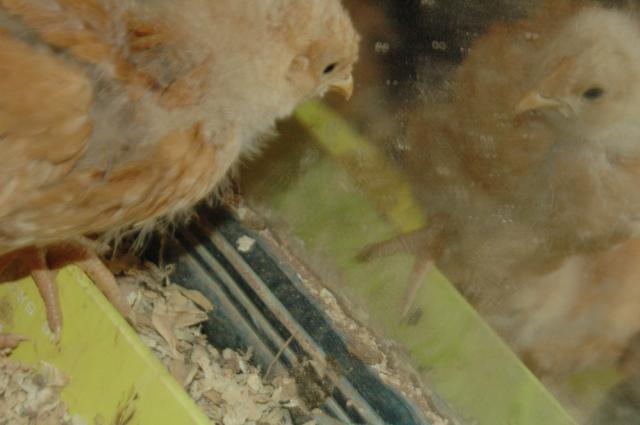 Closeup of Louise's pretty new feathers!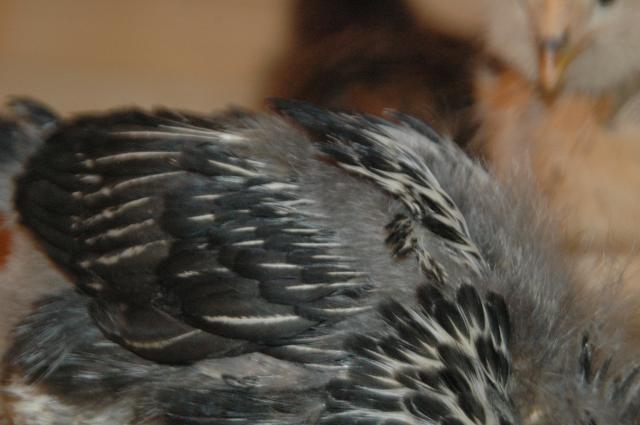 Gangster Celia