May 12, 2009
1,015
12
163
nooo, not a peachick....but she is our newest little 'chick'.

We started our incubation project waaaay back in April and on Dec 23 the fruits of our labor 'hatched'!
We welcomed Savannah Grace into our family just in time for Christmas. We spent our first night home on Christmas Eve and were so very excited to wake up Christmas morning not only to see what 'Santa' had brought but to all be together as a new family of 6! Now we really
ARE
6littlechickies! LOL

I'm attaching a couple pics to share. The first is the pic they took in the hospital...because she was born so close to Christmas, the nurses gave her a stocking and used it to take her picture. You can only see the very top of the stocking but it still made for a cute pic.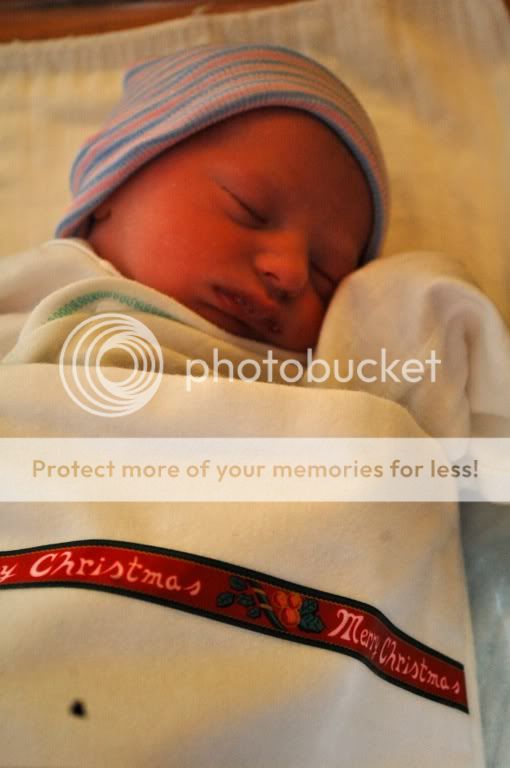 Pic with DH and I (aka - mom and dad), taken about 2 hours after her birth.
Next one of her coming home outfit...I made the hat and blanket (also mittens and booties but you can't see those in the pic).
and Last a group shot of all four of our kiddos! From Left to right is Jackson, Anderson and Sydney (holding baby Savannah). We failed at our attempt to get all kids in their Christmas PJ's but they all did smile nicely for a pic. (before even opening ONE present from Santa! lol).
Now that this 'hatch' is complete, we can look forward to the 2012 breeding season and filling up the (non-human) bators!