Licensed to Cull
11 Years
Feb 26, 2009
1,854
138
214
This is one of my flying mallard hens, Bossy:
She's limping but keeping up with the pack of her buddies. She seems more and more uncomfortable. So DS#2 brought her into the house just now, and we photographed the bottom of her pretty little webbed foot. There is a bump that is somewhat 'zit'-like about the size of large BB, perhaps 1/8" in diameter.
Here's what it looks like: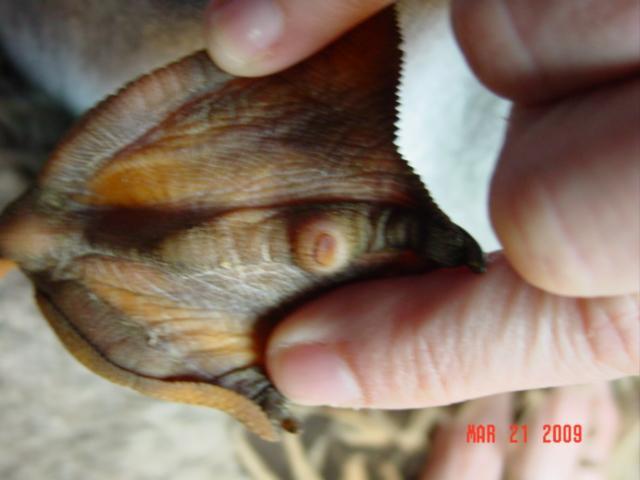 Do you know what this is and can you tell me how to treat it?
Much thanks in advance!
Last edited by a moderator: