Oct 31, 2009
3,215
221
243
Well, yesterday I brought home a rescue duckling. Its suppossed to be 3 weeks old and I think muscovy and I am now refering to it as a her so that hopefully its a girl. She is too small to go outside with my others. She is the friendliest little thing. One of my dogs is in love with her though she likes to pull his ears.
My problem was all of the little poopies. I don't know if I will keep her inside (DH is not aware of this possibility yet

) or how long I'll keep her inside. So, I decided to try to make her a diaper. My sewing skills are not great so I used a kids ankle sock and a shoe string.
What do you think?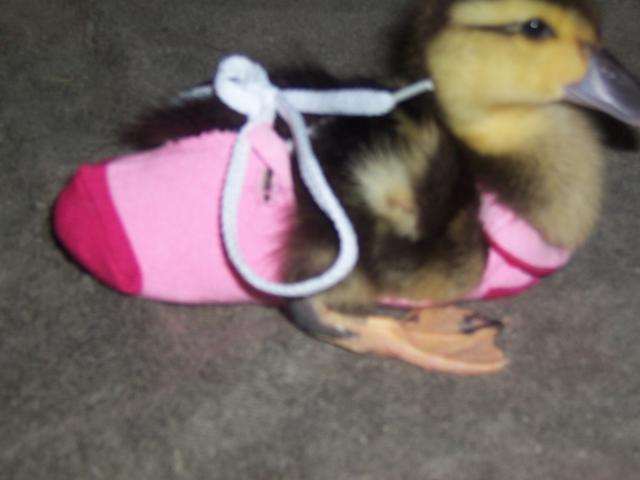 Theres a bit of diaper in the bottom.
Here's another for good measure

And finally the dog who loves her.
Last edited: