So we have all ways had Roosters around mostly cochin, brahma and orpingtons. We now have several Maran roosters that im am waiting to pick the 2 im going to keep and butcher the rest. Today My flockmaster Attacked my 3yr old leaving several open wounds and 3 beak grab marks like he was trying to mate with her on her back, out of anger i killed him on the spot since as i carried her away he pursuing us both. I just cant believe Sigh (his name) would do this im in total shock! I loved this guy!
I have only ever experienced people aggressive roos in the RIR (which is why i no longer have them) They would perch on the branchs above our coop and anytime we would go collect eggs they would jump on us when we approached the coop. The thing is that i have like 6 other maran roos that wonder around my house that do not appear to be aggressive. The breeder lives in my area and none of his roosters showed this aggression towards my daughter. This roo was the best flockmaster i have ever had but what he did was serious. I would hate to give up all my roos because of this one experience. but I will not risk my daughters being hurt I have a 3yr old and a 7month old.
he was a pretty tame roo and im wondering if thats the problem cause the other roos would never have come that close. We are currently building them a large fenced in outdoor area. but until then they are free range. Does anyone have any advice on roos? This roo has shown aggression towards outsiders that come to my home. but never towards my family.
He is the big white roo: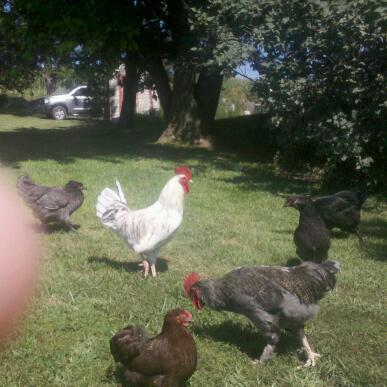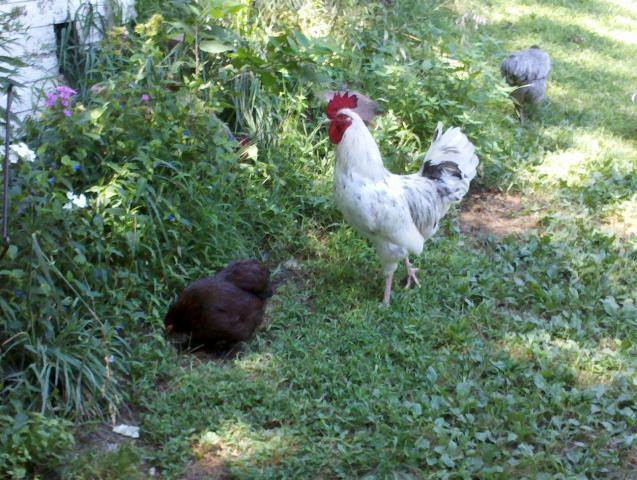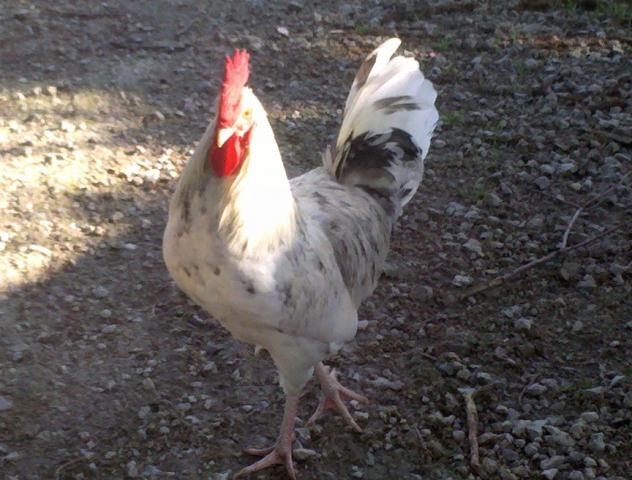 Last edited: