I got these from a woman who had ordered the Brown egg variety chicks and some Ameracaunas from McMurray. I asked for two Ameracaunas, knowng full well that they are really EE's. Yes I paid attention to all the Ameracauna/EE threads

- just want more colored eggs. She also said she had extra white or buff Orpingtons, I said I wanted three of those as well.
Heres what I received from her:
These look like white orpingtons - pretty straight forward: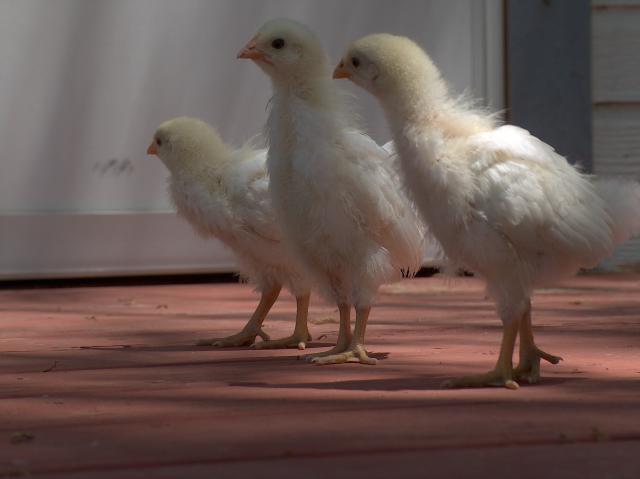 But these guys - Not any Ameracauna/Aracauna/EE that I've ever seen (in my whole year of experience!


) Can anyone tell me what they may be? Knowng that they likely came from a mixed brown egg layer order from McMurray?
Ok Gratuitous dog pic 1st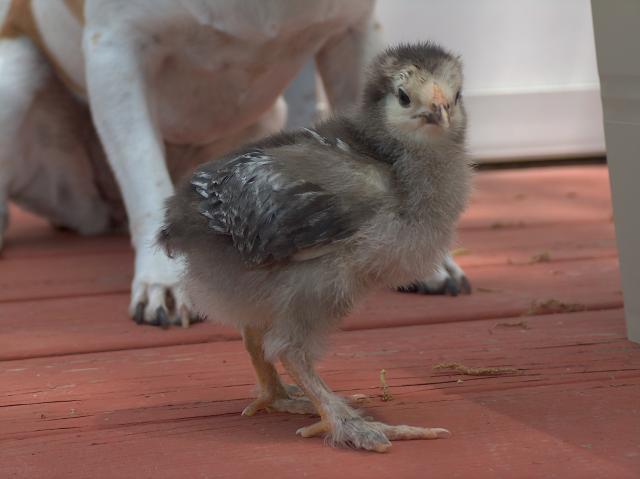 and this one: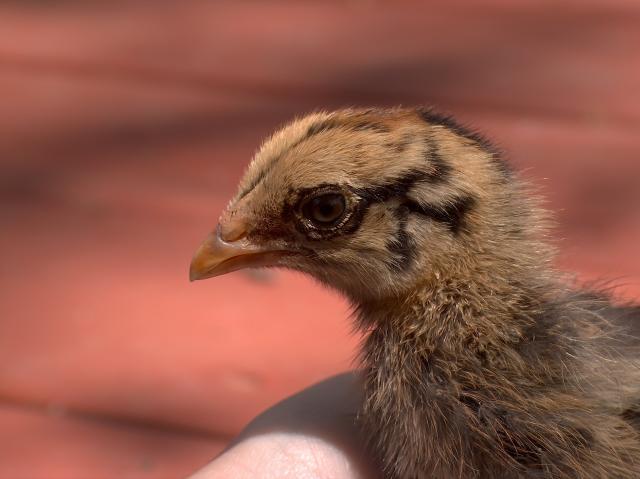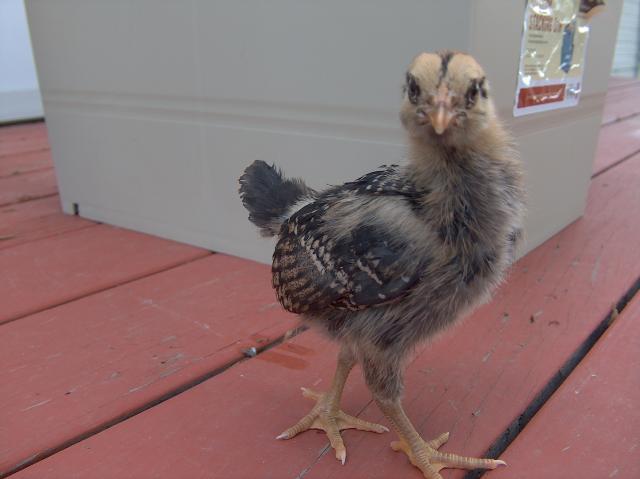 Isn't he/she precious? (I know I'm biased) but he's such a little character. I had to keep pushing him away from the camera he was soo curious and surprisingly unafraid at this early age.