I ordered some muscovy eggs from
ebay
last month. Today is the 28th day they are in the bator. I am suprised to find one duck in my bator, and another one start pecking the shell. As muscovy hatch in 35 days, so I candled other eggs. I can see some eggs look nealy out and some still in the way. Dose that mean they are not Muscovy, or mix with other breed's eggs. I tried to contact the seller in
ebay
, but cannot find her post. She had withdraw all of hers on
ebay
. I don't know what happened.
Now I am worried if they are cross with other breed, as we know Muscovy cross is mule. And also, other breed of duck, like pekin, is too noisy as I am in the residental area. Now the duck is still in the bator, I will post the picture after she is dry. Hope someone can help me to identify the breed.
By the way, Can Muscovy still be hatched in 28th day sometimes if the temp is too high?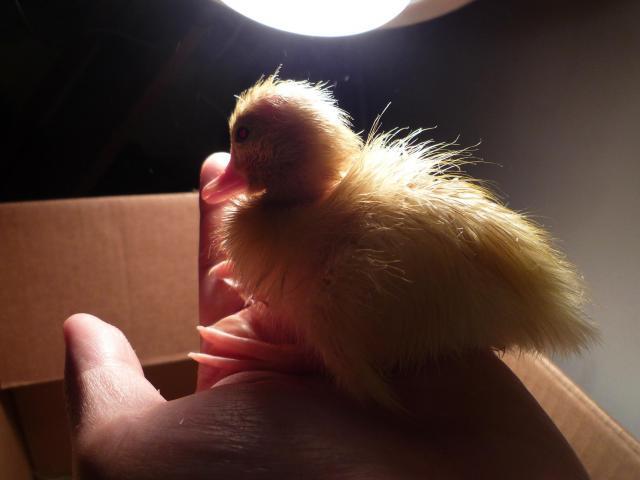 Don't know if the picture is clear to see the breed, or might be too young to see?
Last edited: