Really these only cost me $1 and my husbands time. We needed feeders in my new breeding pens so this is what we came up with.
First my hubby made these cradles (I will get diagrams if needed)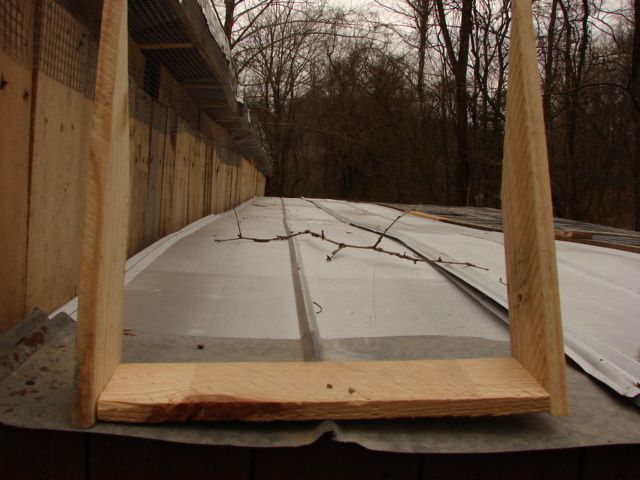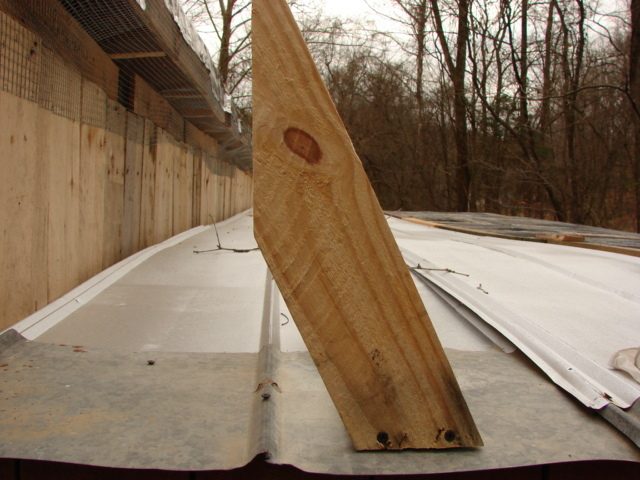 He made it to fit these $1 storage bins for one of those Dollar stores. We screwed it to the breeding pen doors.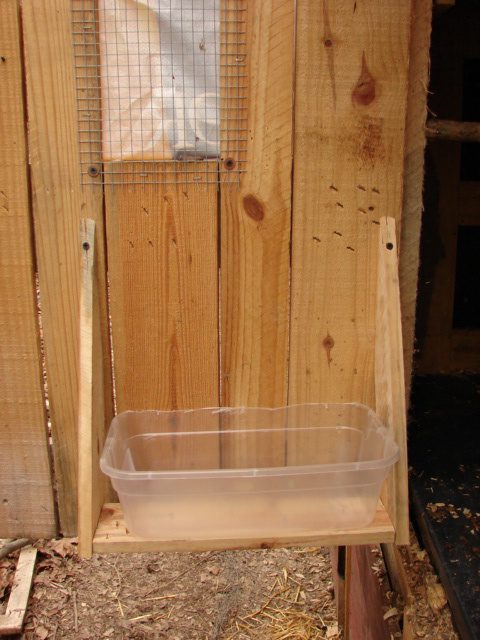 We cut 4" PVC pipe to fit the door, taped them together and THEN drilled a pilot hole for the screws.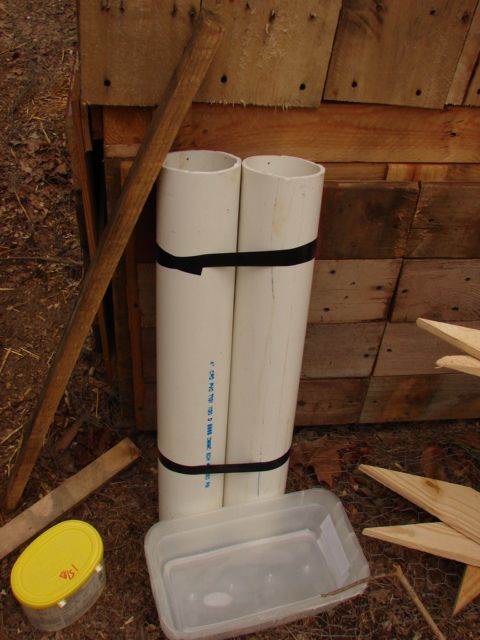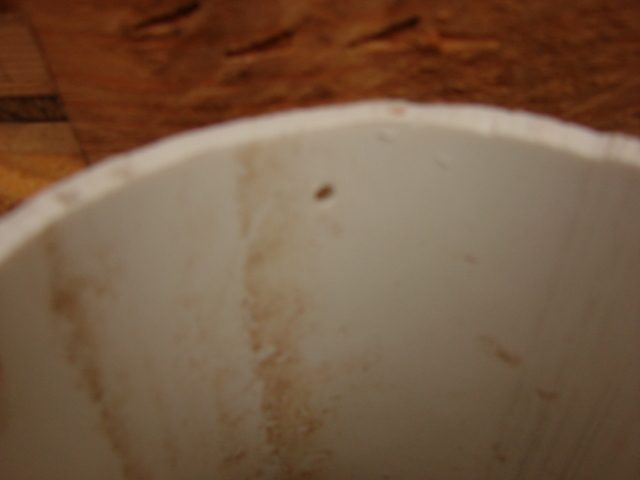 We then used a spacer to hold the pipe up so the feed would fall. Oh yeah... we stapled the bin to the wood and cut the lip off the bin in the back so it would lay flush to the wall. If you use two things for your spacer stagger them it make it easier to get out.
One suggestion, put the pilot hole lower than we did about a 1/2 inch would do.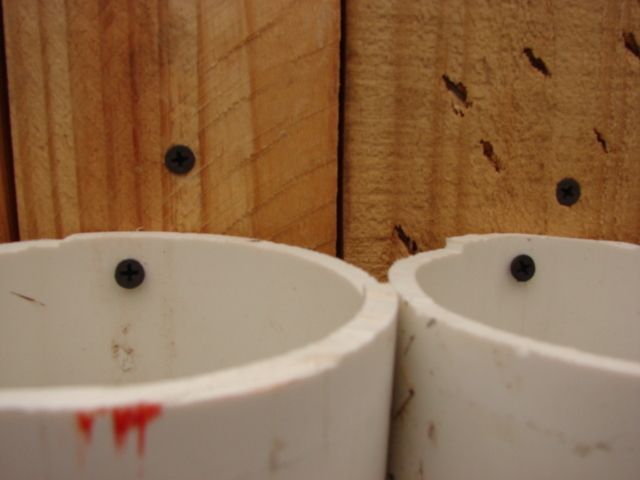 Fill them up!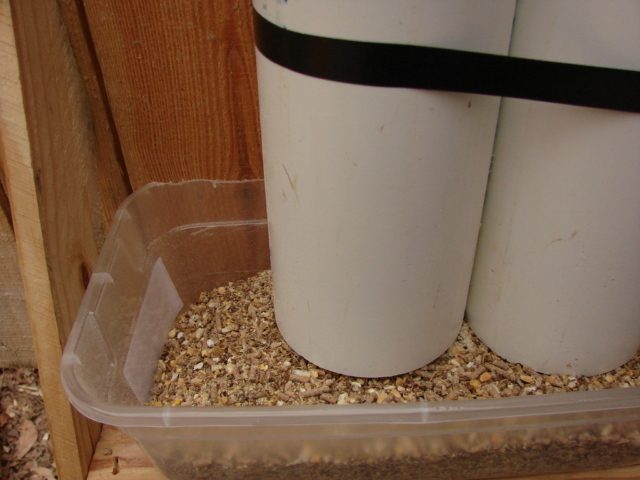 and add a cap.... Ok now that I think about it these cost $0.99 each so really this cost $3 dollars so to miss lead you.... I forgot.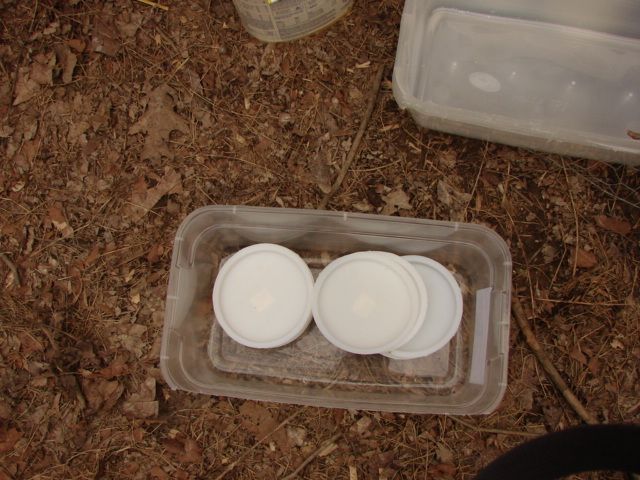 We have some issues to overcome, one they are slinging feed all over. Wire helped in another pen so we will try it here too. We also seem to have a major leak in one or two pens have to get that fixed asap. I think they will be fine after that.
Hope this helps!