Folks, Here are pictures of my coop, at the moment. I am trying to cover all my bases, so I will tell you what is still on the "to do" list and if I miss anything, please let me know.
Thank you
David
I am still missing the outside walls, which will be 1x something tongue-n-groove, screwed in - I'm not a fan of nails
In this picture, you can see where the 3 nest boxes will go and above that I have boarded over where a window will be - gotta pull it out of my basement wall, first. The 1x4 along the ground isn't complete yet, due to not being ready to finish - it is pressure treated, as are the 4x4s posts. All other wood is not pressure treated.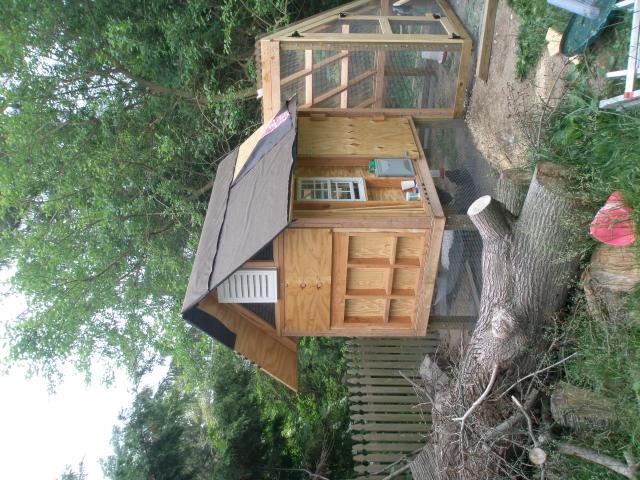 here is the people door into the run. I will be putting an inner frame (out of 2x2s) for it to be closed up against: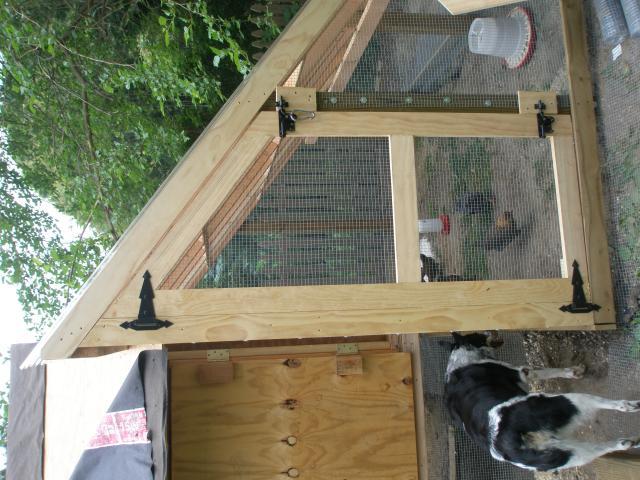 I have a temp piece of wood up to slide the latch into, it will be a 1x4 with thescrews going through and into the post. Do I need a padlock or will these d-rings be sufficient?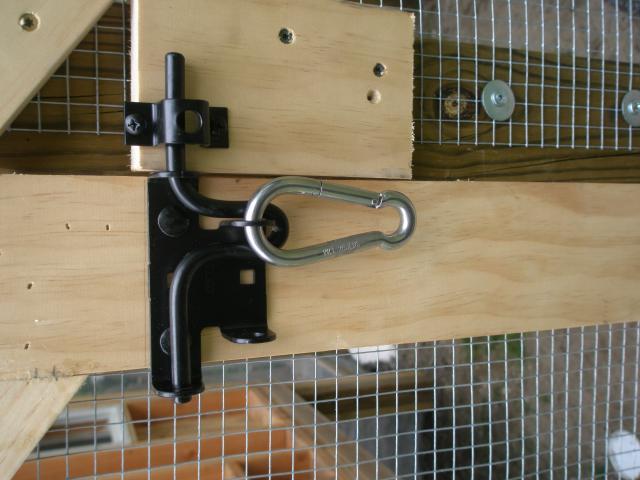 I buried hardware cloth about 1' down, where possible (wasn't possible everywhere) and am in the process of putting a skirt around the whole thing out 18":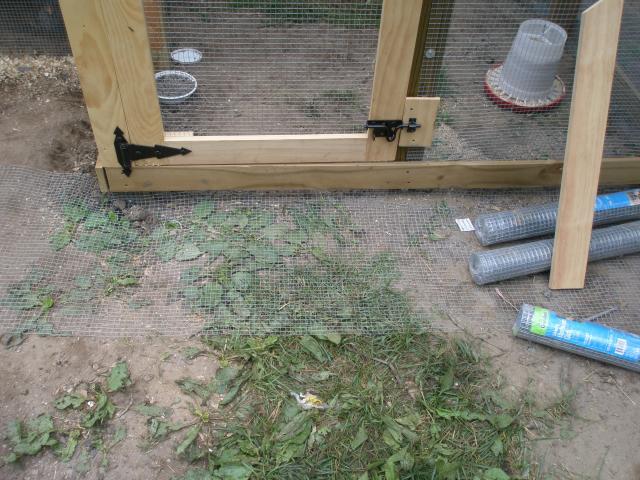 The roof over the run - still working on it. do I need to be concerned about the spaces in the waves between the roof and the support? I made the supports out of 2x4 from high to low, 16" on center, with horizontal bracing 24" on center and about 30+ screws into each panel (mfr recommended max of 36" support for this product with 8 screws per panel)
gable vents, covered with hardware cloth: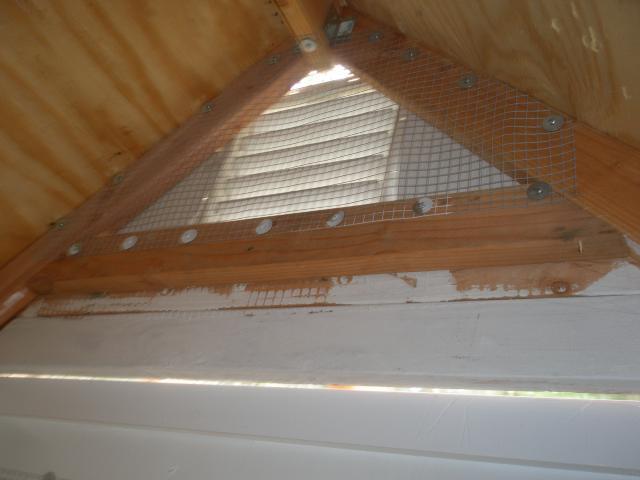 soffits covered with hardware cloth: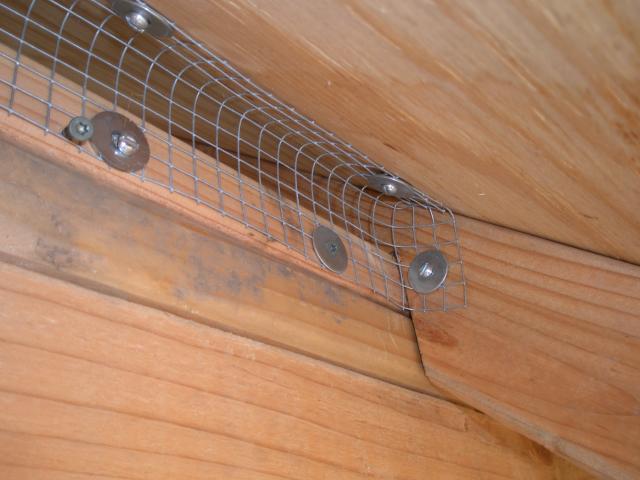 hardware cloth over the insides of the windows:
I put fiber panel board over the floor (water proof) :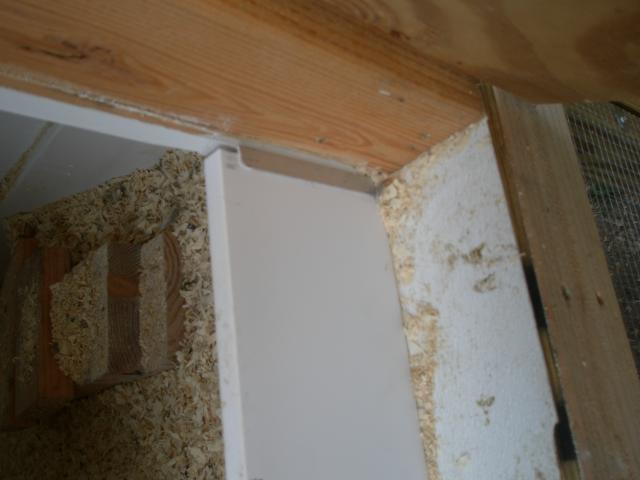 I put vinyl baseboard around the bottom edge for washing out the floor, with a slide out section across the door for sweeping/washing out:
I haven't made the ramp into the run, yet. But I plan on installing a slide-up door, which I will leave open all spring/summer/fall and only close at night, when it's winter. My reasoning is that with the windows covered with hardware cloth and a people door into the house, is the run really any less safe being covered in hardware cloth and with a door? Or am I being not too bright about this?
I will possibly add a pop door from the run into the outside world for the times that I want my ladies to have freedom, so they have a "safe haven" to get to if they are scared. I might put a plastic flap over it for a visual barrier, when it's open.