I didn't realize how pathetic the poor girls would look!!! I've done quite a bit of reading and will be treating them to scrambled eggs and tuna to up their protein! Poor girls are gonna freeze their lil booty's off! It's 30 degrees out and they have to molt now?!?!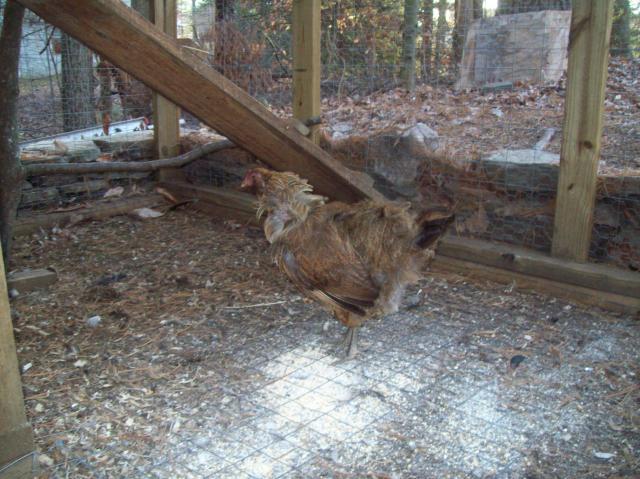 Marigold, losing all around her neck
Bluebird has lost her beautiful tail feathers, is naked under her wings and belly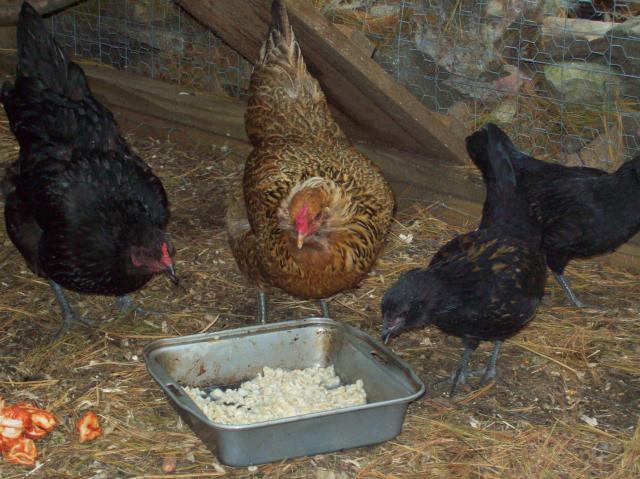 This was before the molt...just a month or so ago
I'm sure it's only going to get worse. Every morning when I open the coop I'm amazed at the amount of feathers everywhere!
~Jaime