They are huge, substantially bigger than my W Leghorns. Anyway, like I said before, I have 2 from a straight run and they're turning a bit red. I LOVE both these birds, one more than the other, she's so friendly... but I'm soooo worried that she is a he, or both are he's. I wont be able to eat them.. I'd have to try and rehome them. SOOOO... here you go...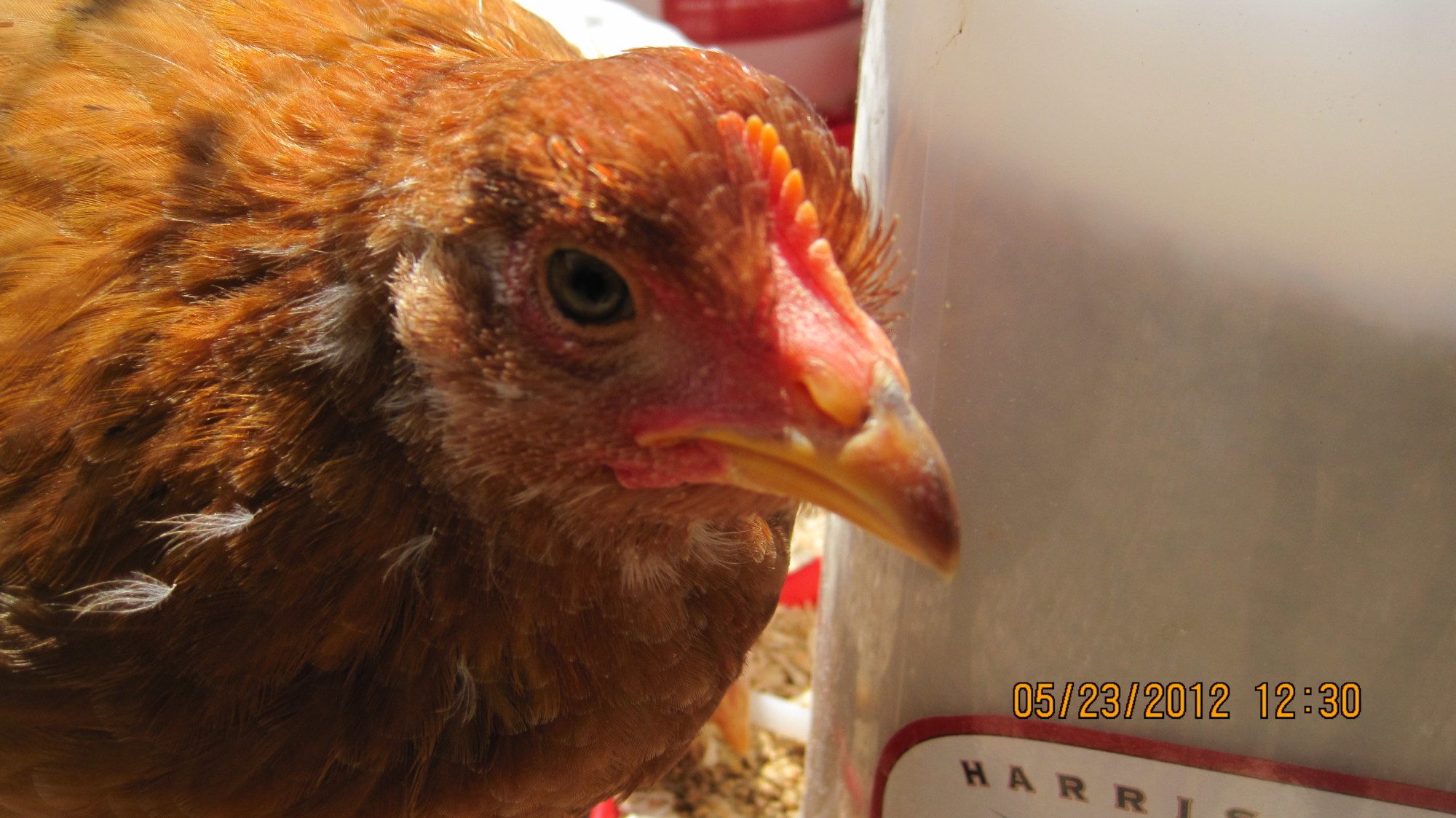 believe this is Ginger
This is Buffy, but the sun is washing out some color.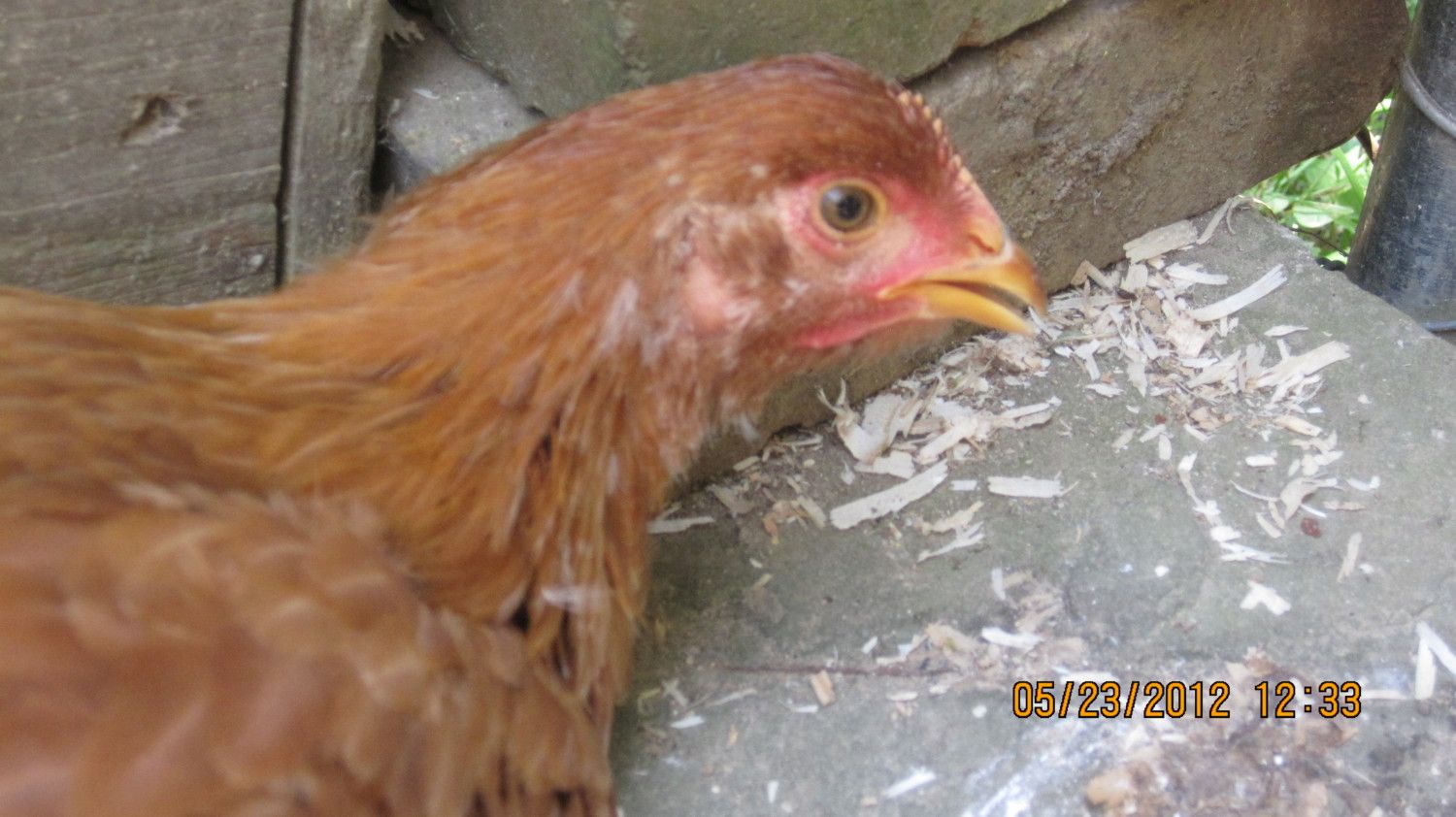 Ginger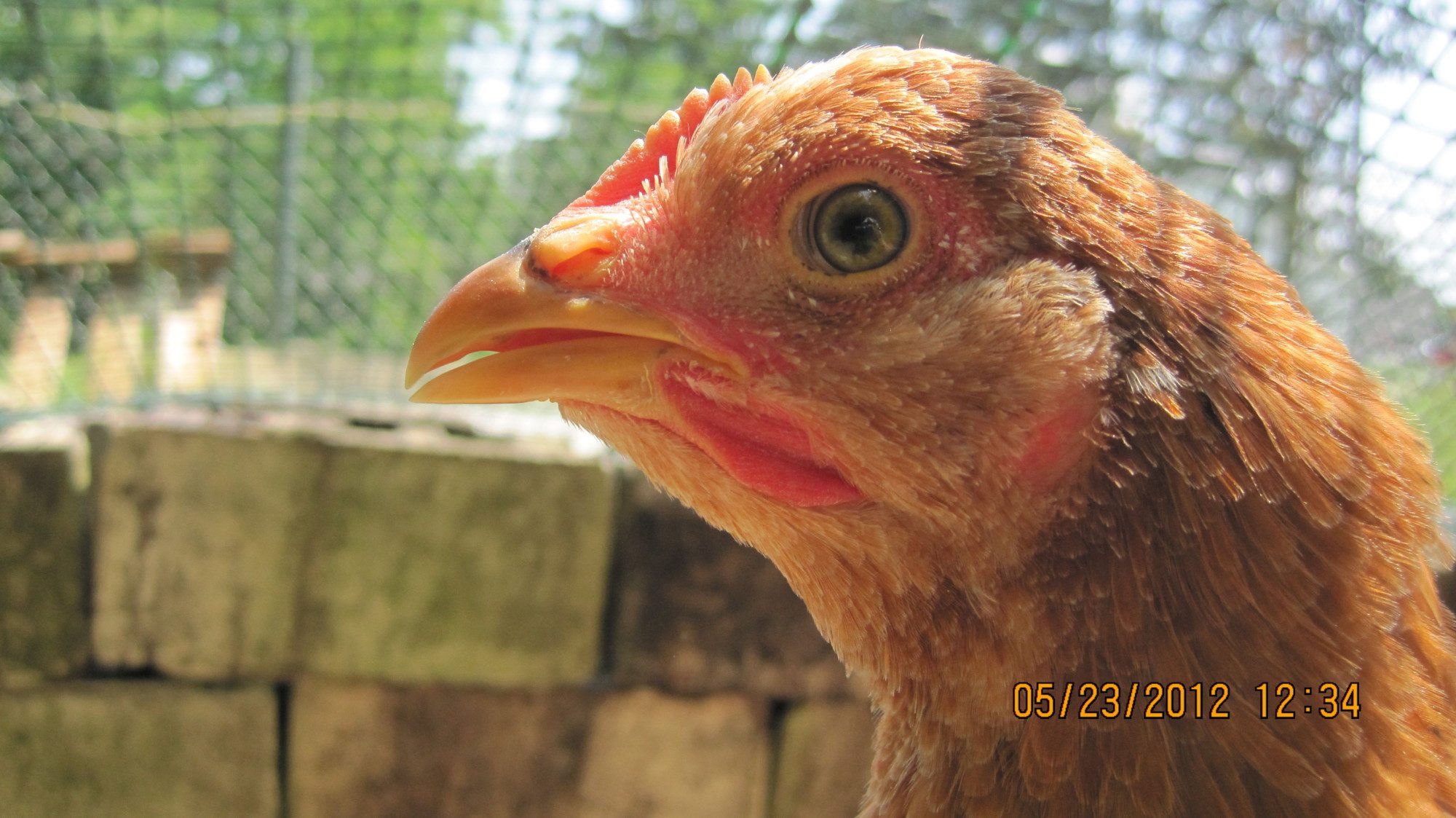 Buffy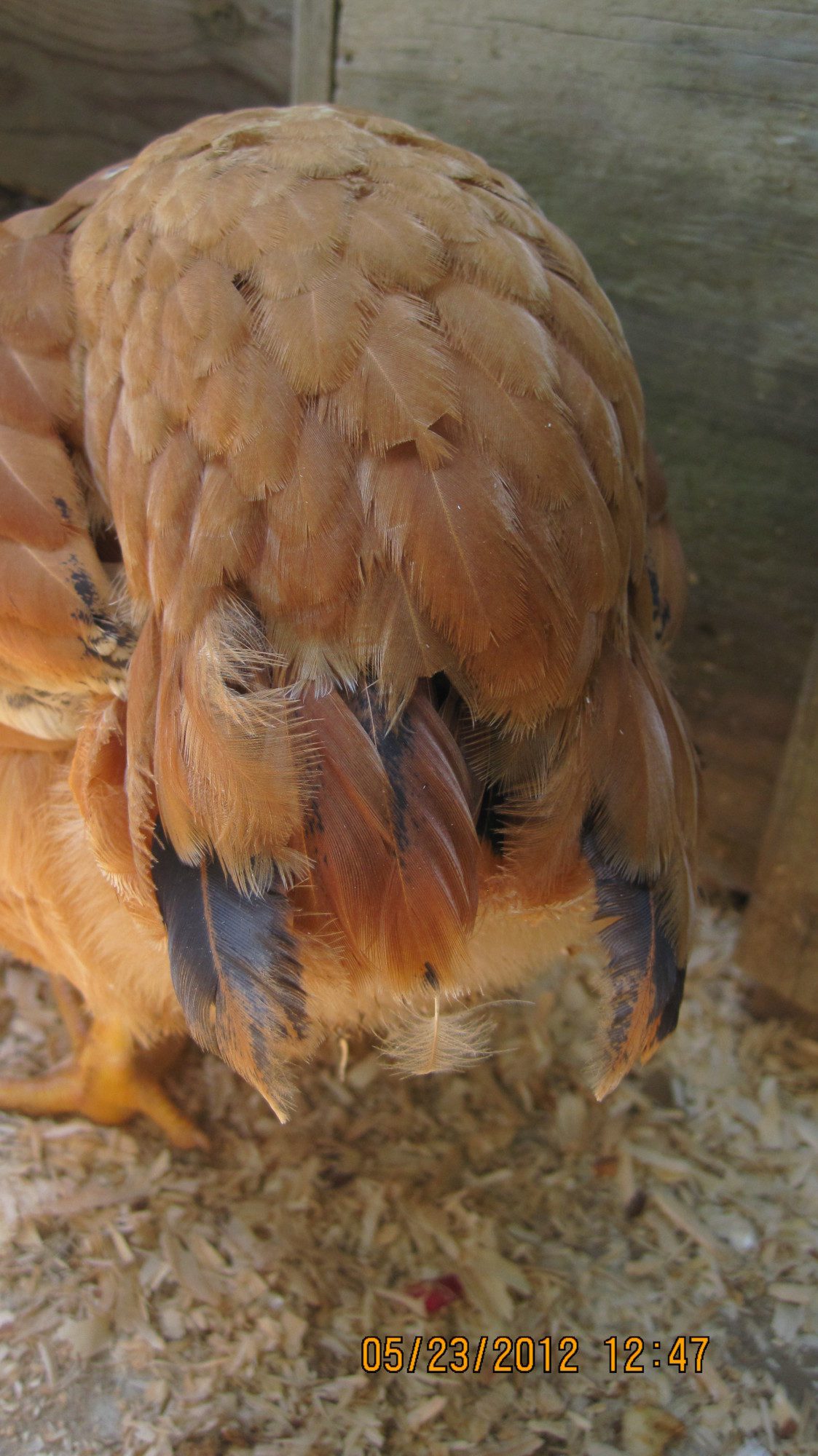 Th
is is Gingers tail
Buffy's tail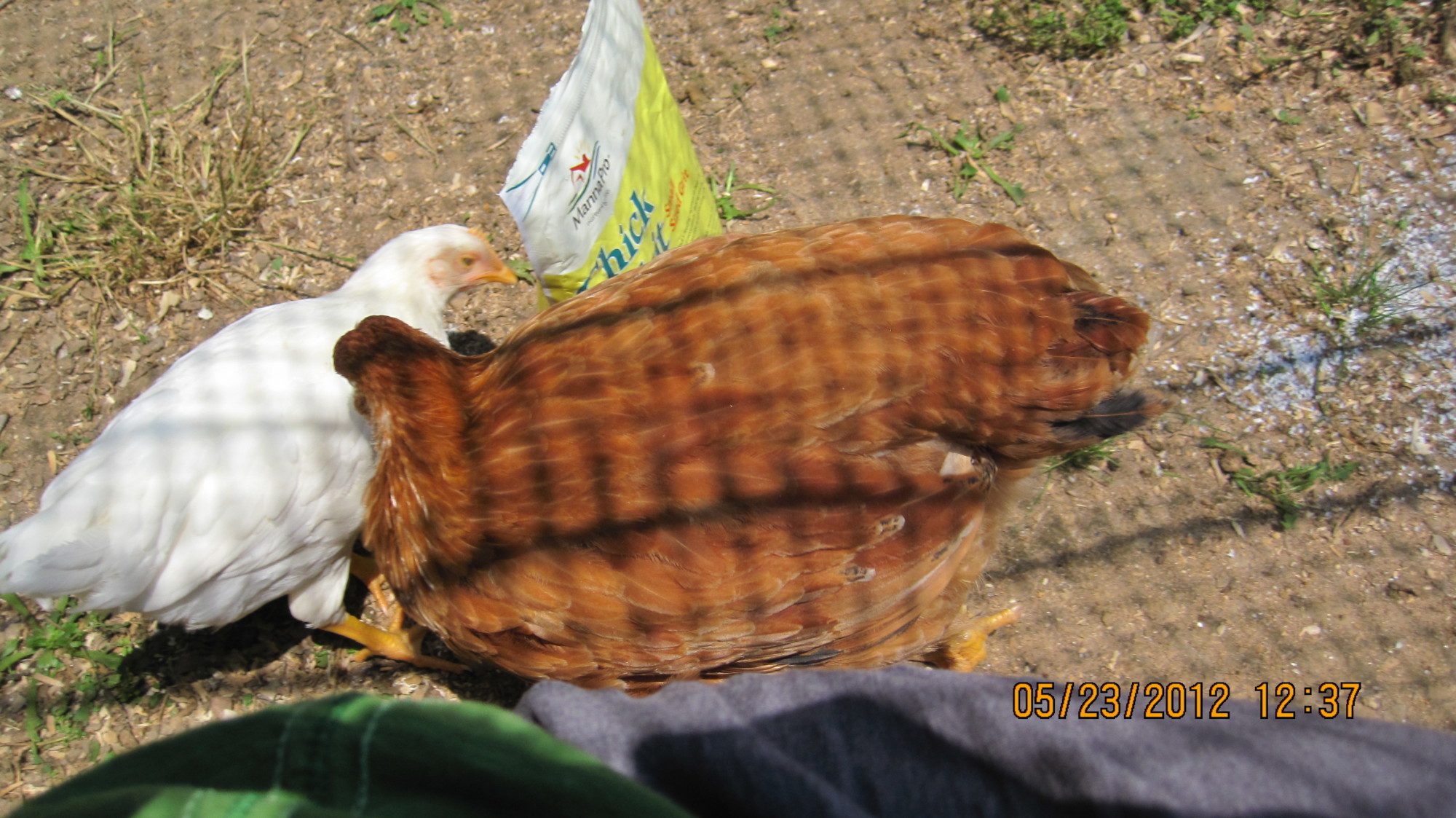 One for size. Both breeds are loosing some large, wing feathers already.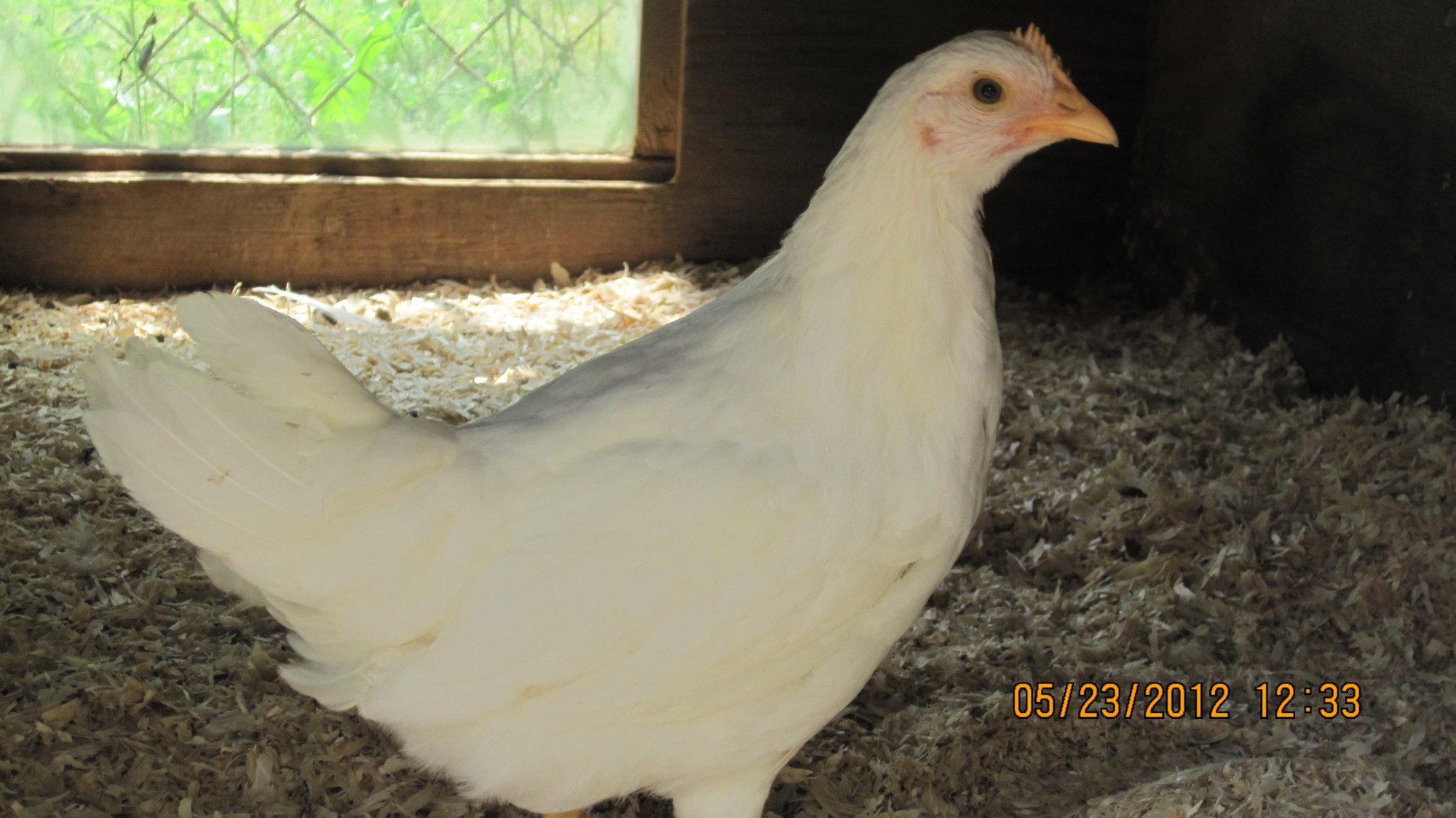 And one of my leghorns cause they're all white and pretty