designated lawn flamingo
9 Years
May 27, 2010
5,416
31
241
Ya know, i posted her a few days ago because her comb was getting really REALLY ,and was informed of my ignorance straight away. appearantly red sex links are ALL female, silly me! one problem, she came out of a bin of new hampshire reds, and the lady at the feed store assured me that the one i picked was a red sex link without even looking at her

anywho, so im adding one more picture to my collections of "guess whats". it appears Lucy has develloped some rather pink waddles on her chin. She is only three weeks old....once again, my firends...what do you think???

oh yeah, shes also almost completely bald on the top of her head...if that says anything
and this was her body/ head from a few days ago.
sorry, all pics are with camera phone as thats just what ive got right now... thanks for any and all opinions ( my cameraphone could not capture how pointy her comb really is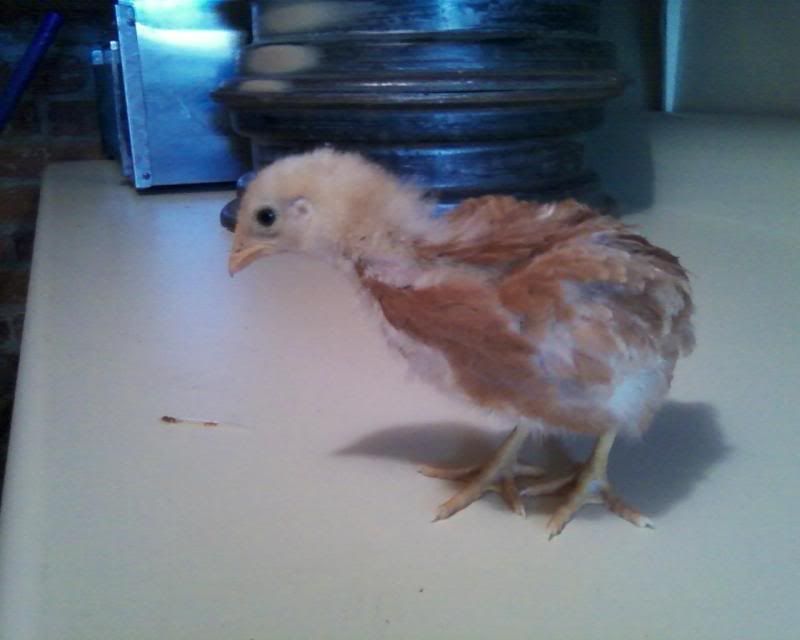 with my two easter eggers same age...hopefully the gender scare wont come until later with them...