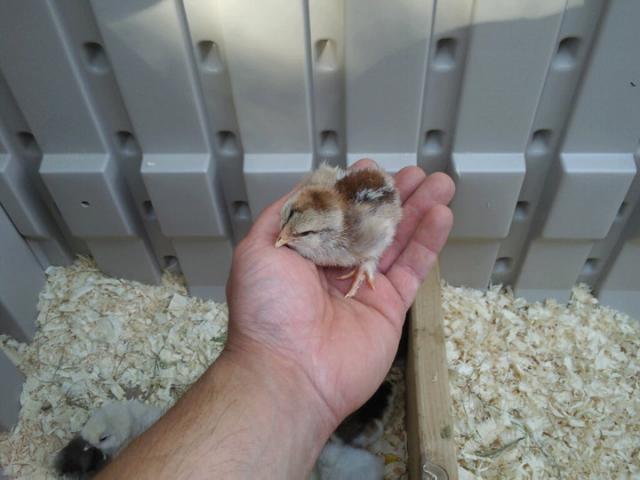 I will try to add more pictures later. It's pouring out where I am right now so I can't go out there.
I bought a dozen fertile eggs for my broody to hatch out, most were pure silkies, there were a couple old english and then my nephew had found a random egg in a box at the place we got the eggs and was told he could keep it. Well, we put that under her as well, and it's hatched and we have no idea what it might be!
It has feathered legs, and is larger than the rest so I'm thinking its maybe a standard breed? It could even be a mixed breed .... I'll get more pics from different angles, but if anyone has any ideas ... let us know, thanks!