Hello
I have a week old baby chick that has been constipated for 4 days now. I have removed the initial blockage, but it keeps stopping back up. I have given it yogurt, hard boiled eggs, mineral oil, and molasses. How long should I expect for results. It's litter mates are doubling in size and this little guy stays the same size...it is growing wing feathers, but it is so tiny and I am afraid that maybe I'm prolonging the inevitable (it is an araucana and it is the size of a small 3 day old bantam cochin). Here are some pictures...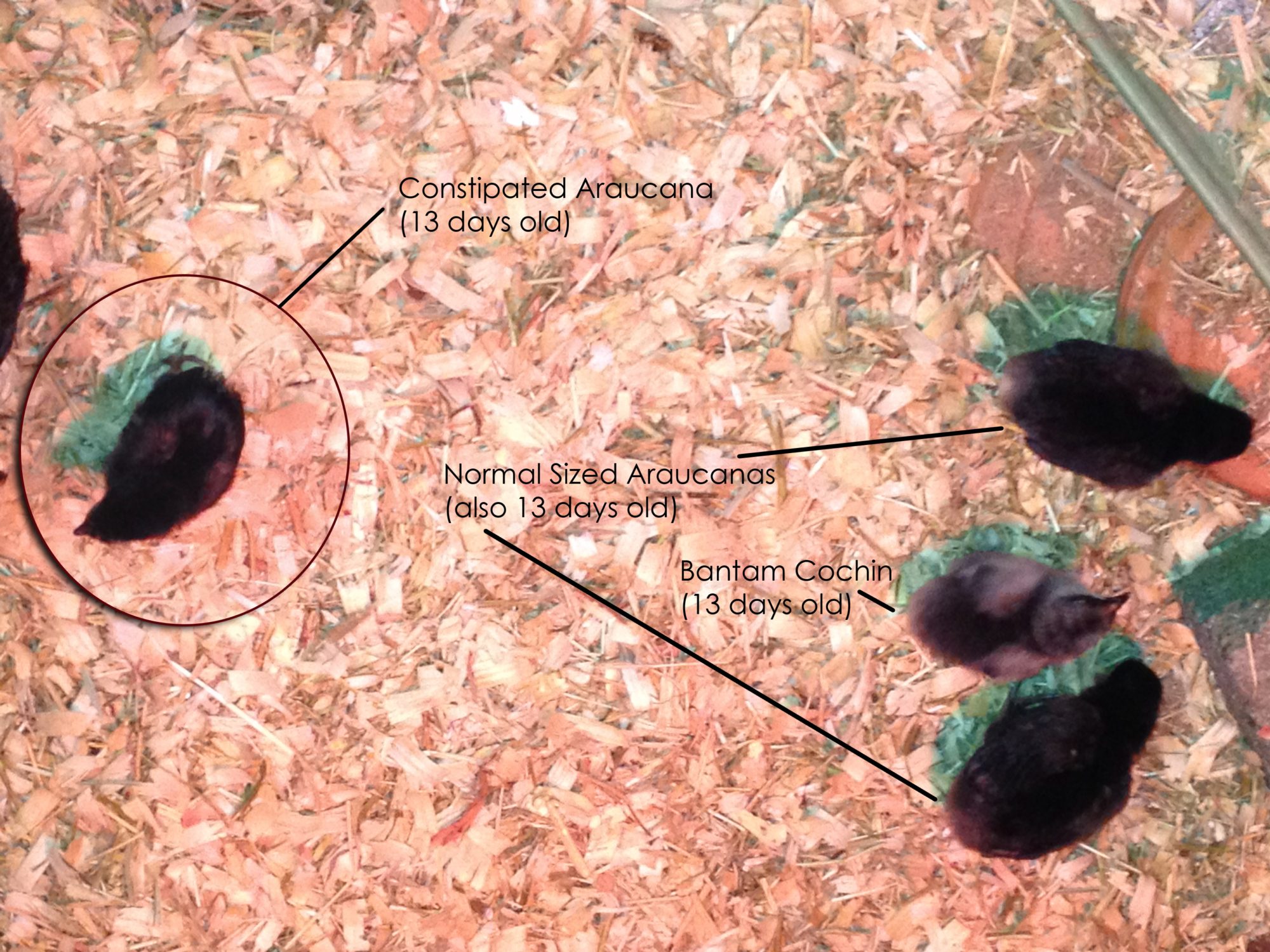 So I know there isn't a huge difference in size but they really are twice as big as the constipated one. Here is a shot of it's bum yesterday afternoon after I irrigated it and mineral oiled it up...
I really need help or suggestions... how long should you administer the molasses? It's been 3 days so far (12 sips 3 times a day...warmed molasses water mixture) and I flush out its vent 3 times a day and everytime it's really backed up... (1/2 tsp of fecal matter). Also there always seems to be white stuff that is causing the back-up... it pushes and pushes but if I do not insert a pipette end to open it's vent hole wider and flush with warm water it will not come out at all.
HELP PLEASE!!! and of course thank you in advance!