Jul 3, 2016
13,404
25,261
842
That's what I'm considering. I like the deep bedding though

Without deep litter how often should I clean it? And I imagine it would be expensive
I deep litter the run, but deep bedding the coop. Not expensive as most of the material is free, because the majority of it is the same wood chips that go into my run.
Instead of poop boards I have a "poop area" under the roost that currently has hemp bedding (which is expensive, but 1 bag will last me a few years) for easy scooping.
I sift out poop under the roost daily. Otherwise I clean the coop twice a year. Your cleaning frequency will vary depending on coop size, number of birds, material used.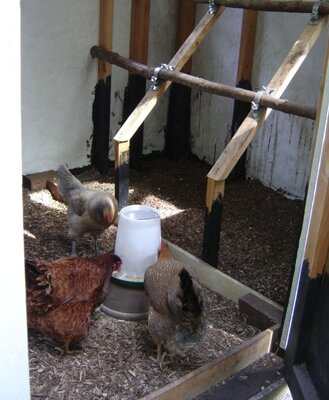 Can I just shove the bedding into my run if I need to clean it out or do I need to put it at the edge of my property.
As long as you aren't dealing with pest issues like mites, no reason to not reuse it as run material.