Mar 30, 2011
1,795
23
179
From the left, brown egg from our production reds, top left is pink egg from EE (just started laying last week), next is egg is question, would you consider this olive egg, far right, EE light blue/green egg, bottom is Bantum egg, believe golden sebright or OEGB but not sure which one lays these (several of these every few days).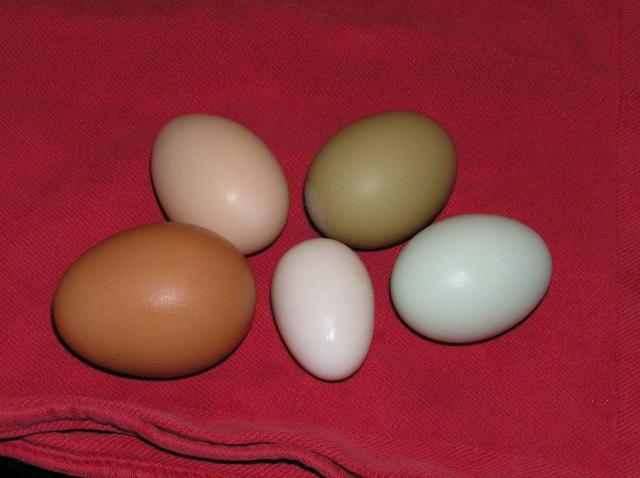 I saw Olive Eggers are EE crossed with dark egg layer? These were called Ameracauna but I know EE from Mount Healthy Hatchery hatched end of March.
Edited to add another pic, I think it is finally here, we got two more large brown eggs than what is in this, but this is my collection so far today!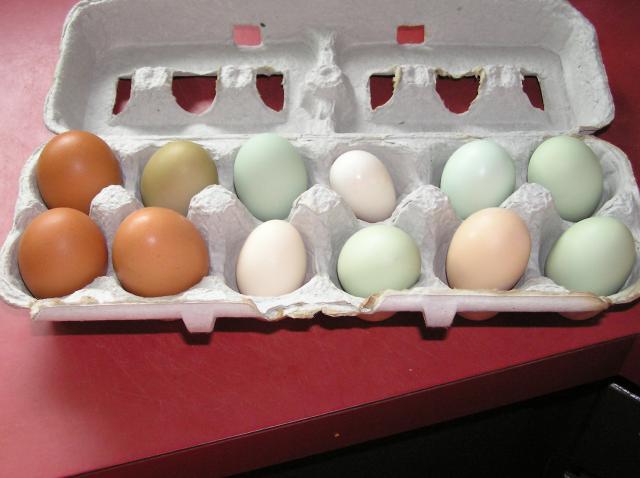 Last edited: