6-21-10: Only had one death so far, a JCXR. I keeping hearing (what I think is) sneezing. I am hoping it is only the wood chips or maybe the ammonia from the fatties kicking it into high gear. I do see a couple brown foamy poops once in a while.
I took some close-ups of the free chick they sent. It has fuzzy cheeks, head, and green legs/feet. Can anyone identify the breed?
Arrived around 9:30 am. No deaths. Purchased from McMurray. 25 JCXR, 6 BR, 6 NH Reds, 1 free chick (99% chance of being male), the others are all pullets

. They went after the grow gel like flies on stink. I dipped their beaks in the water as I put them in the brooder. The cheapo thermometer reads a little high, but the brooder is big so they have plenty of room to spread out. A couple chicks just seem to want to sleep. I made sure those did know the water and got some grow gel (I am pretty sure they are just tired), but is it normal for a single chick to just doze off without any others? - you can see in the pics. Enjoy.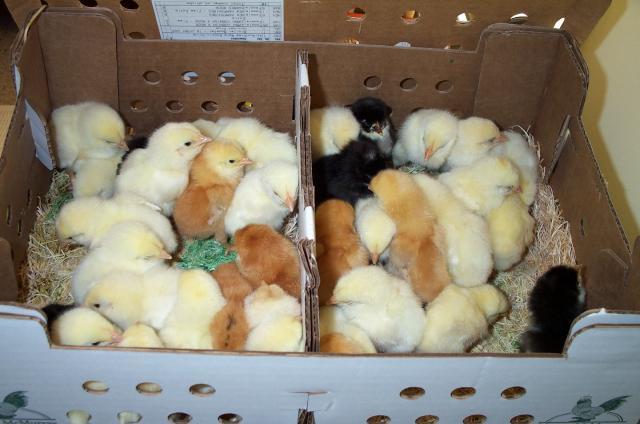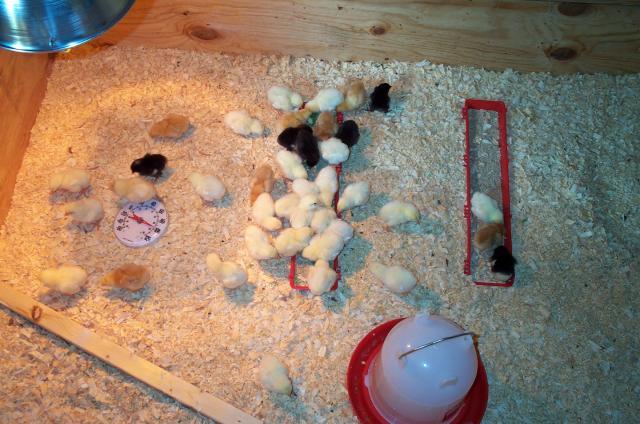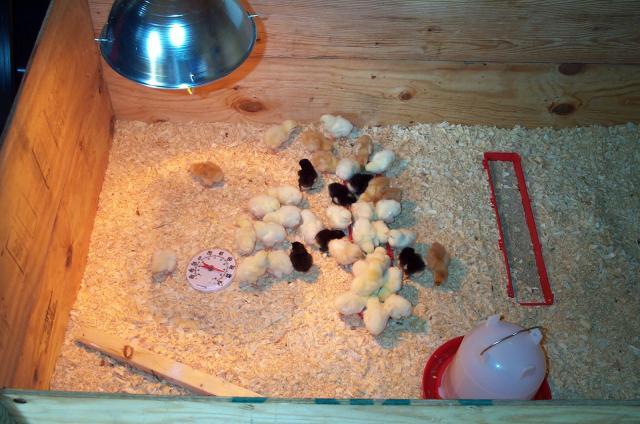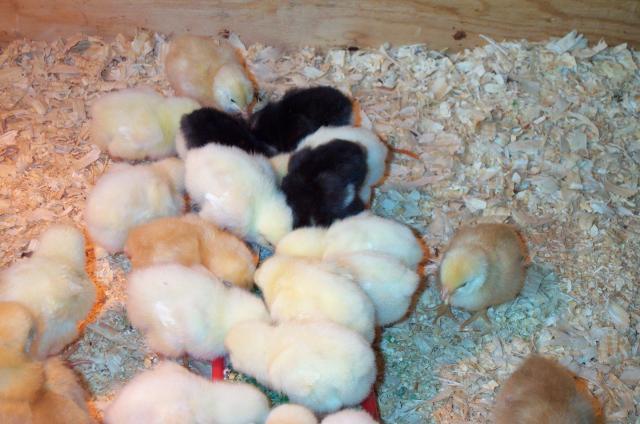 Last edited: