First is two barred chicks together, the one on the right is a barred rock pullet, or suppose to be, I don't really know what the one of the left is. I had posted pictures of the left one when I first got them and people seemed to think black sexlink, but it seems he doesn't have much comb yet, as he is 5 weeks at least (link to thread, picture number 2
https://www.backyardchickens.com/forum/viewtopic.php?id=496298
). The BR is just 4 weeks, as we were at the store when they came in, the unknown had been there for awhile and had gotten him a few days before. I don't know much at the sexlinks, but I know my RIR roosters are JUST 4 weeks and they are already very easy to see they are roosters. The EE's were the same way, so mostly just wondering!
The second picture is just another of the two of them for size comparison mostly.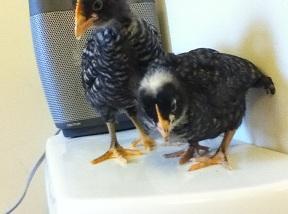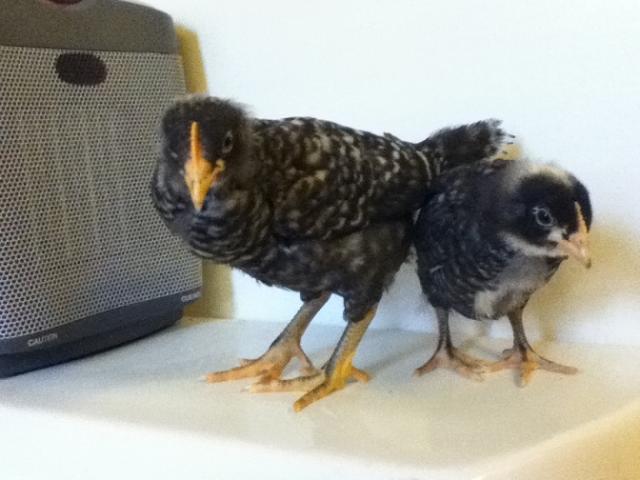 I mostly just want to know what people think about the gender of this one. I am so hoping it's a girl as I have several roo's already, and I really want a Cochin

. Not that I mind a roo, we are trying to find one that doesn't want to kill us, but we already have about 5 to pick from!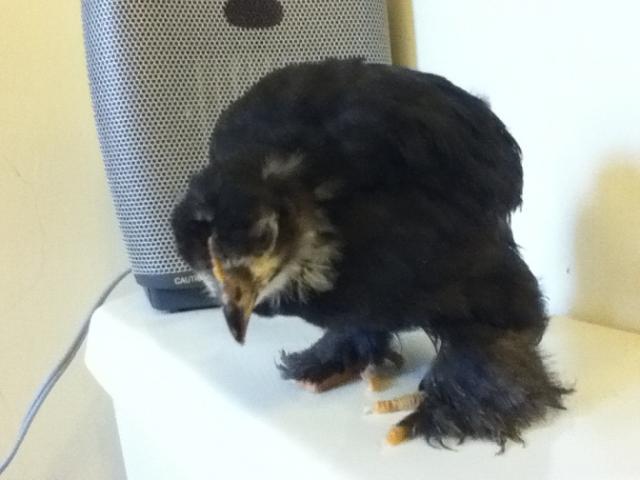 Thank you!
Julie