She will stop and let the baby under her to get warm - she will take very good care of that baby.

Here's a pic of momma Smokey letting her 3 catch some heat. Can you spot 3 babies?
Lol! Look at that! So awesome... what a beautiful hen too.
You and Miss Lydia are totally right-- they both ventured out into the rest of the territory within a couple of hours. Like a little satellite orbiting mom, baby stayed with her and imitated her. Preen for preen, stretch for stretch, peck for peck. So funny! I was worried because it's an "only chick", but seems fine so far. She retired to the coop early, calling baby up the ramp. Here's a few pics from this afternoon: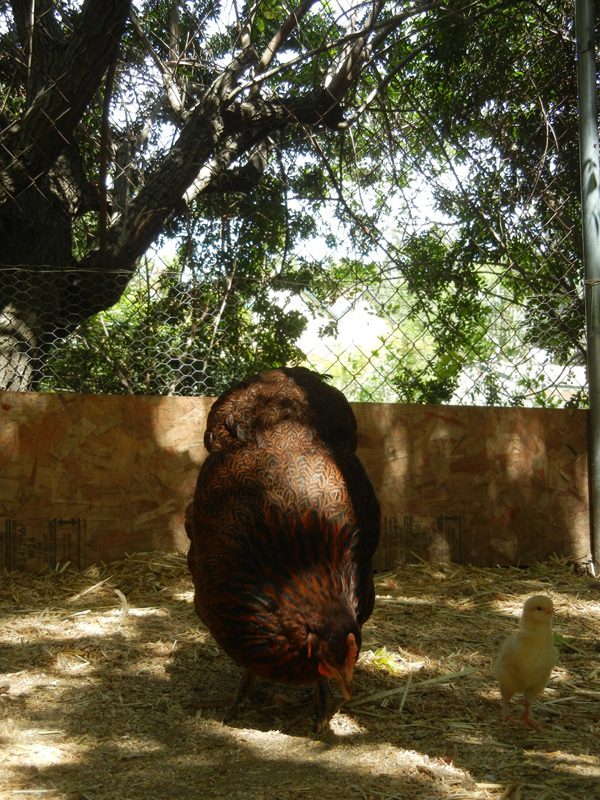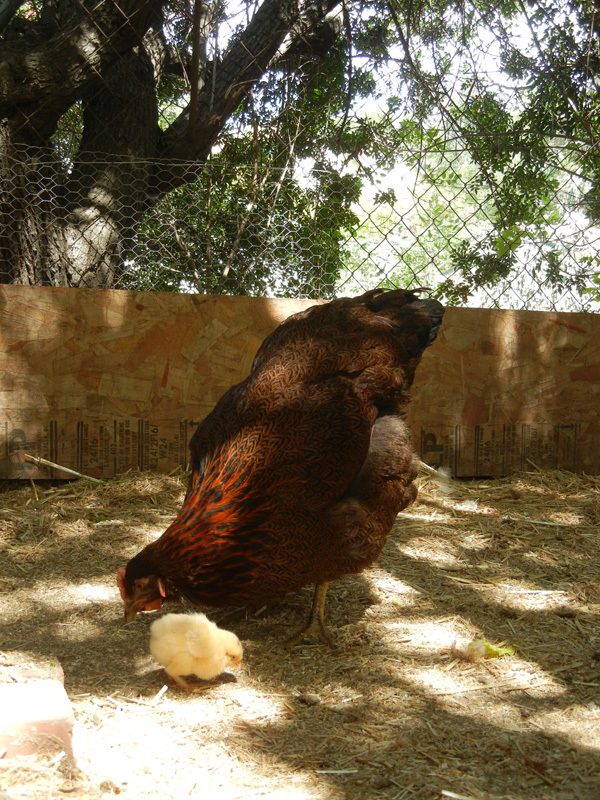 Being protective:
And with the rest of the flock: