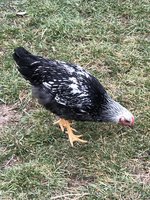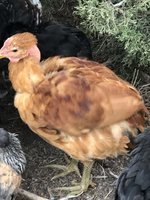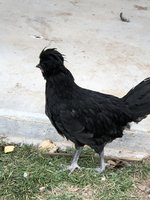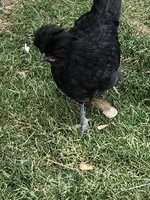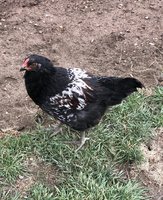 Hey everybody. So about a week ago my 2 month old fancies started crowing in the AM. So I've identified 3 culprits. 2 Crevecouers and one EE.
Now I'm suspecting more cause the two turkens look nothing alike facially one has red comb and wattle the other is black matching her colors
Please can you take a look at a few shots a tell me if you think I have Roos.
As I said. I know about the two blacks and you've confirmed the EE before. Others?