Aug 28, 2009
1,192
12
153
Just thought that I would run out between rain drops and take some pics of the animals! They are so funny!
This is Winnie and her brood of 7 chicks. They aren't supposed to be out of the box yet, but she is stubborn! She hatched 7 but one died and then someone gave me chick because they hatched only one in their incubator. We have: 2 BO, 2 BO X Wyandotte, and 3 BSL's (BO x BR), 2 boys and a girl.
Then there is Eunice's clan. She is usually cage up, but today I let her and the chicks out for a supervised stroll with Winnie's brood. She also hatched seven chicks. 2 BO, 2 BO X Wyandottes, 2 BSL's (BO x BR, 2 girls) and what I THINK is a BO x Leghorn. But it is feathering out funny, so I can't tell. The one sitting on top of her is the possible Leggy cross. The wing feathers have grey/black ticking on them.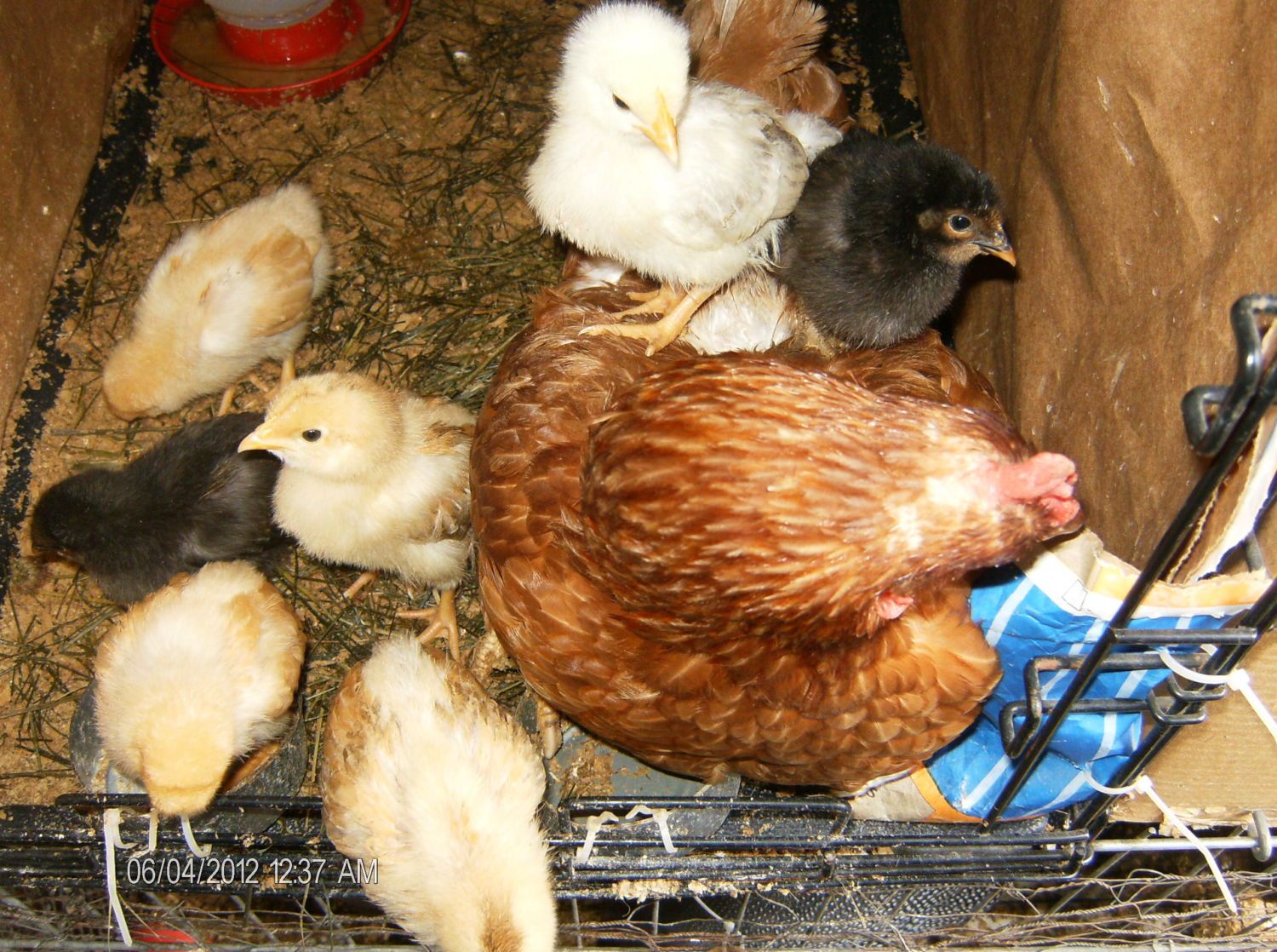 See?
And the whole group of 2 broody mama's and 14 babies, when they were outside.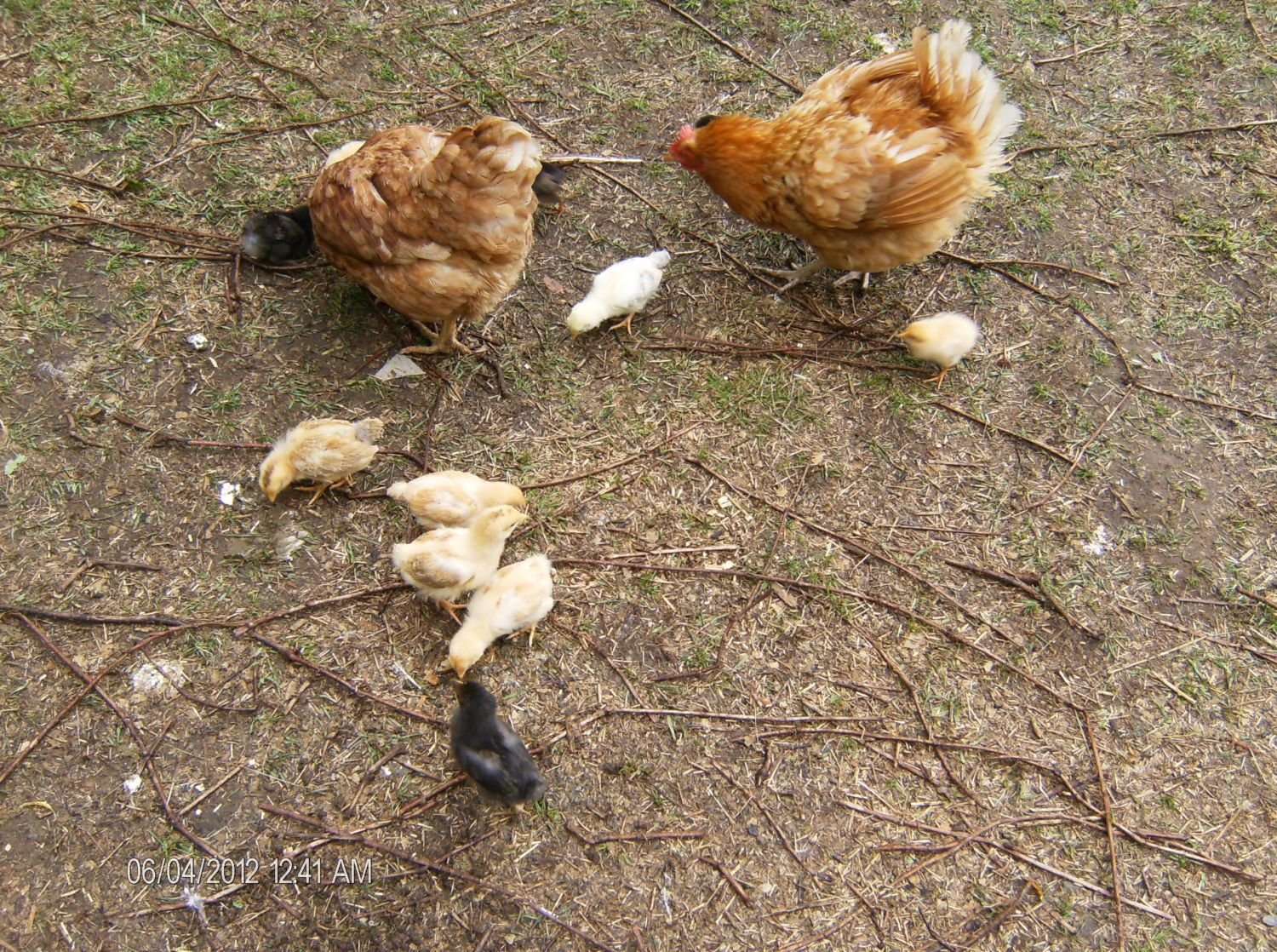 Then there is the two other broodies, who I haven't given real eggs to yet.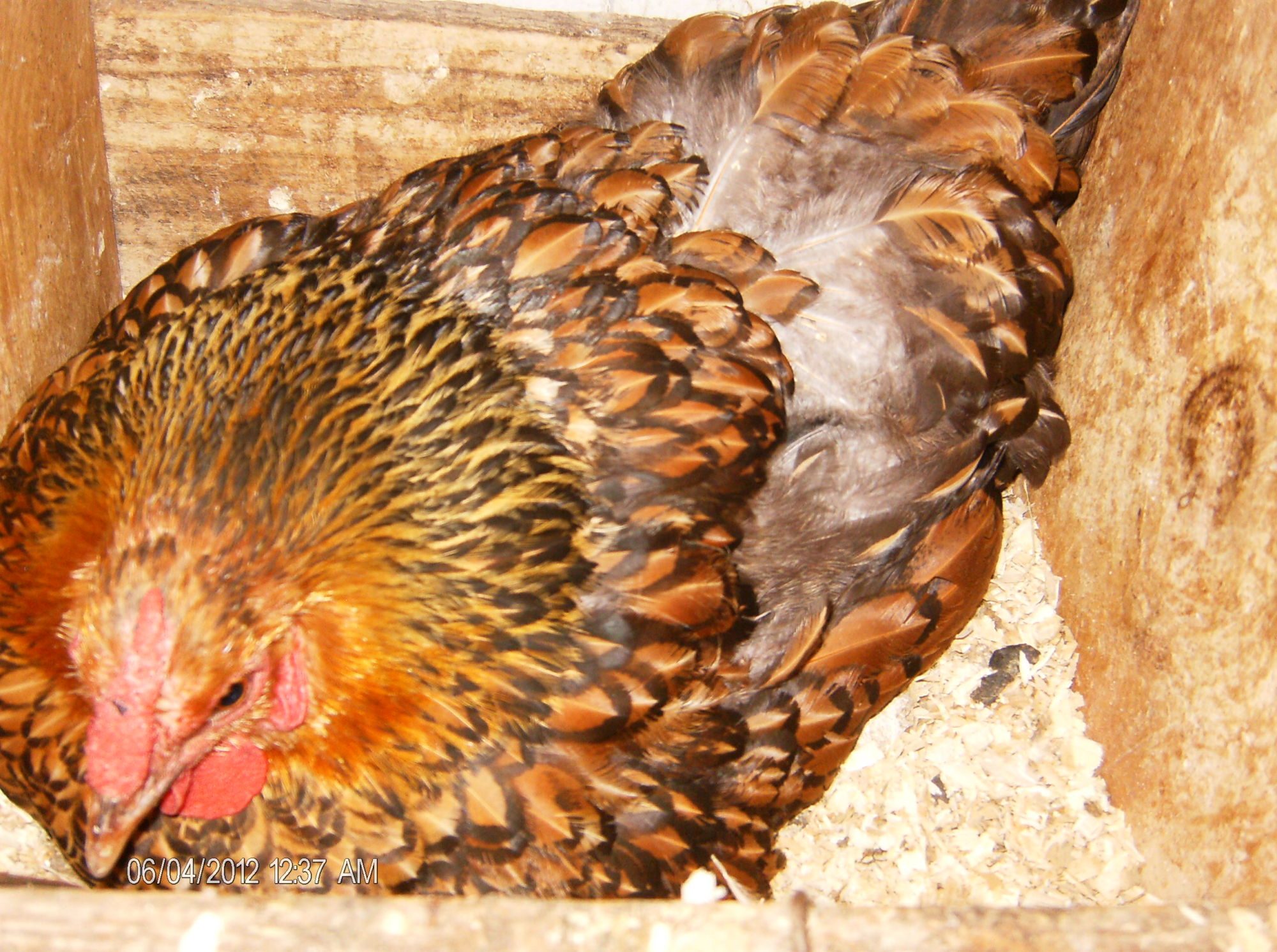 And some of the clan, all wet and funny looking!
Then there is the Guinea's... High and Dry, learning how to stay home!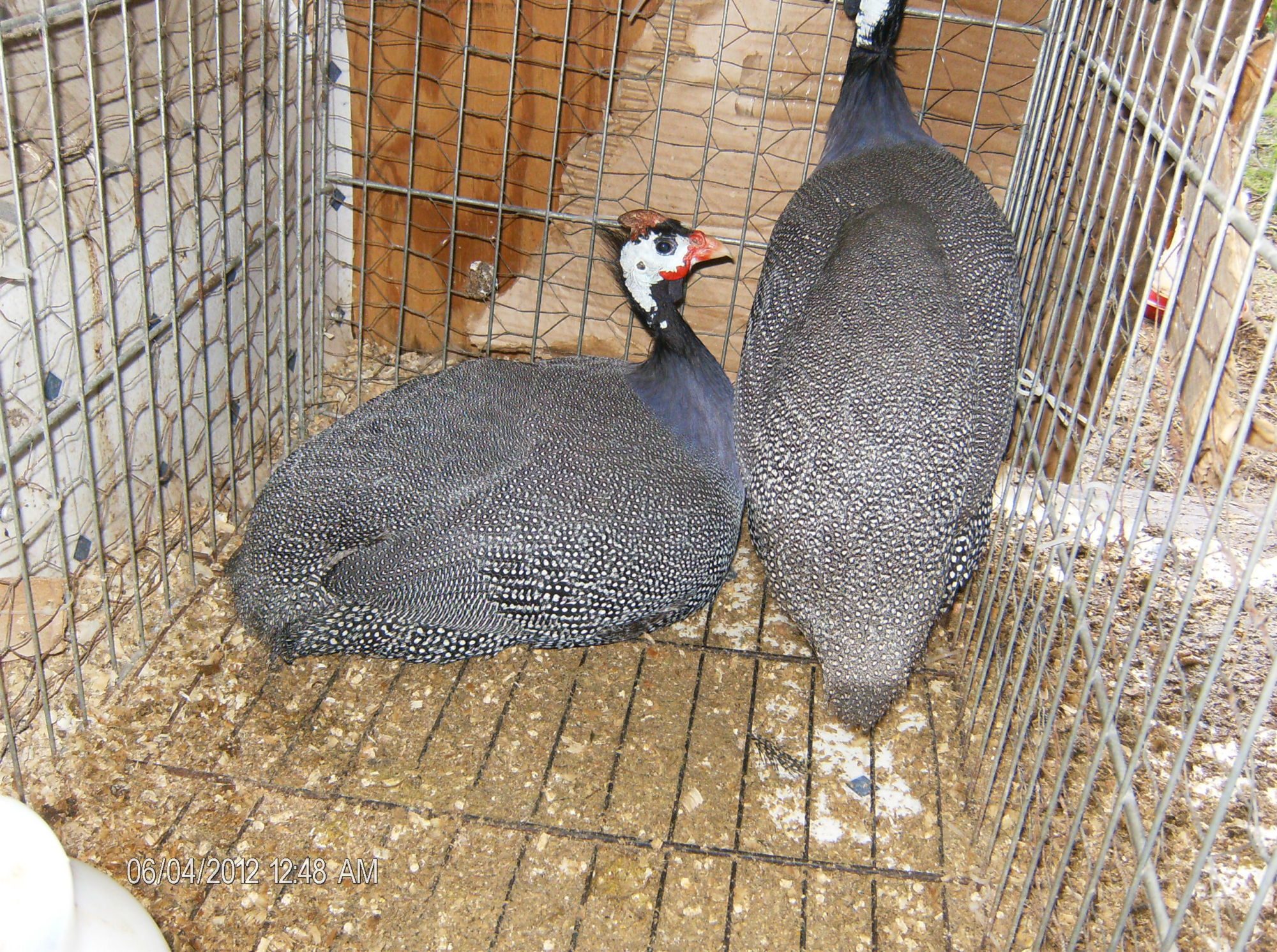 Then the horses! This is Yankee, and surprisingly, he LOVES the mud! Yuck! There is a whole area that isn't muddy at all and he chose to stand in the mud for a while, not to mention rolling after this pic!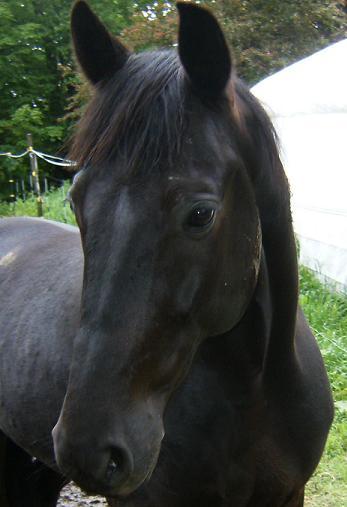 My dog, Molly. She usually goes off-leash, but she likes the chicks a little too much, not that she would hurt them on purpose, but she is a little too rough for them at this stage, and she makes Winnie absolutely livid! LOL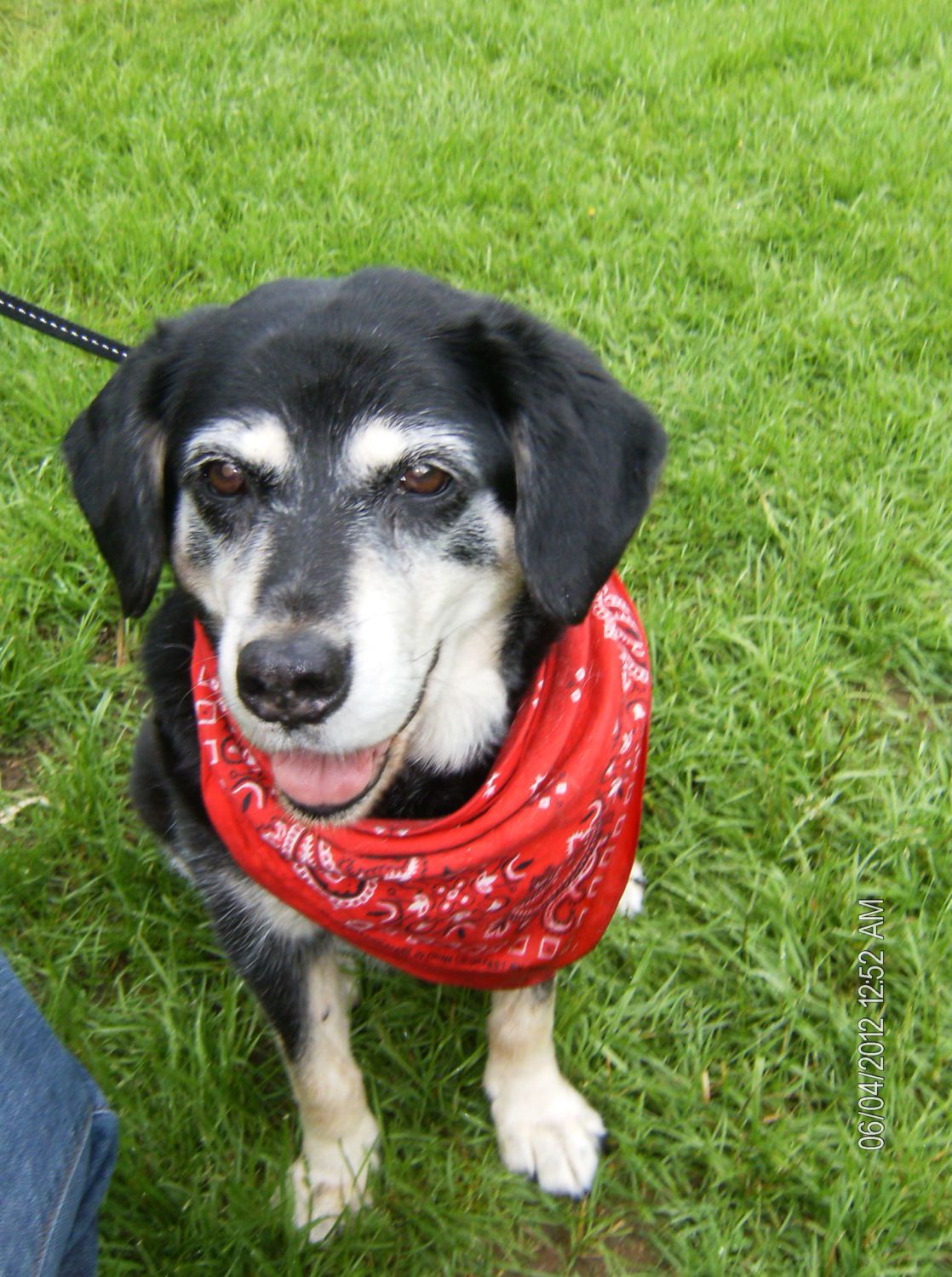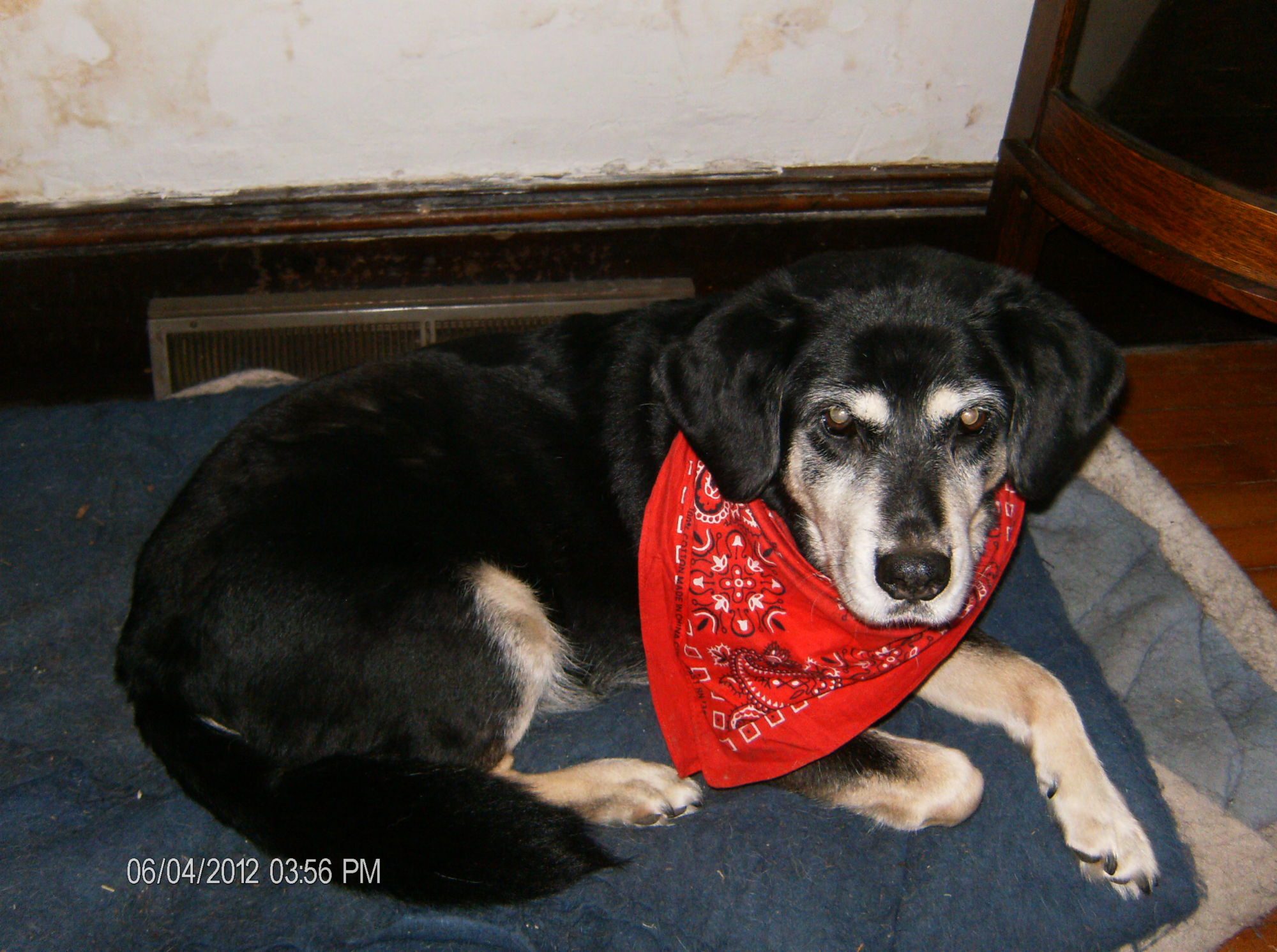 And the animals that stay in the house most of the time, for now anyways...
Much to Molly's and my dismay, my grandma's dog, Tammi.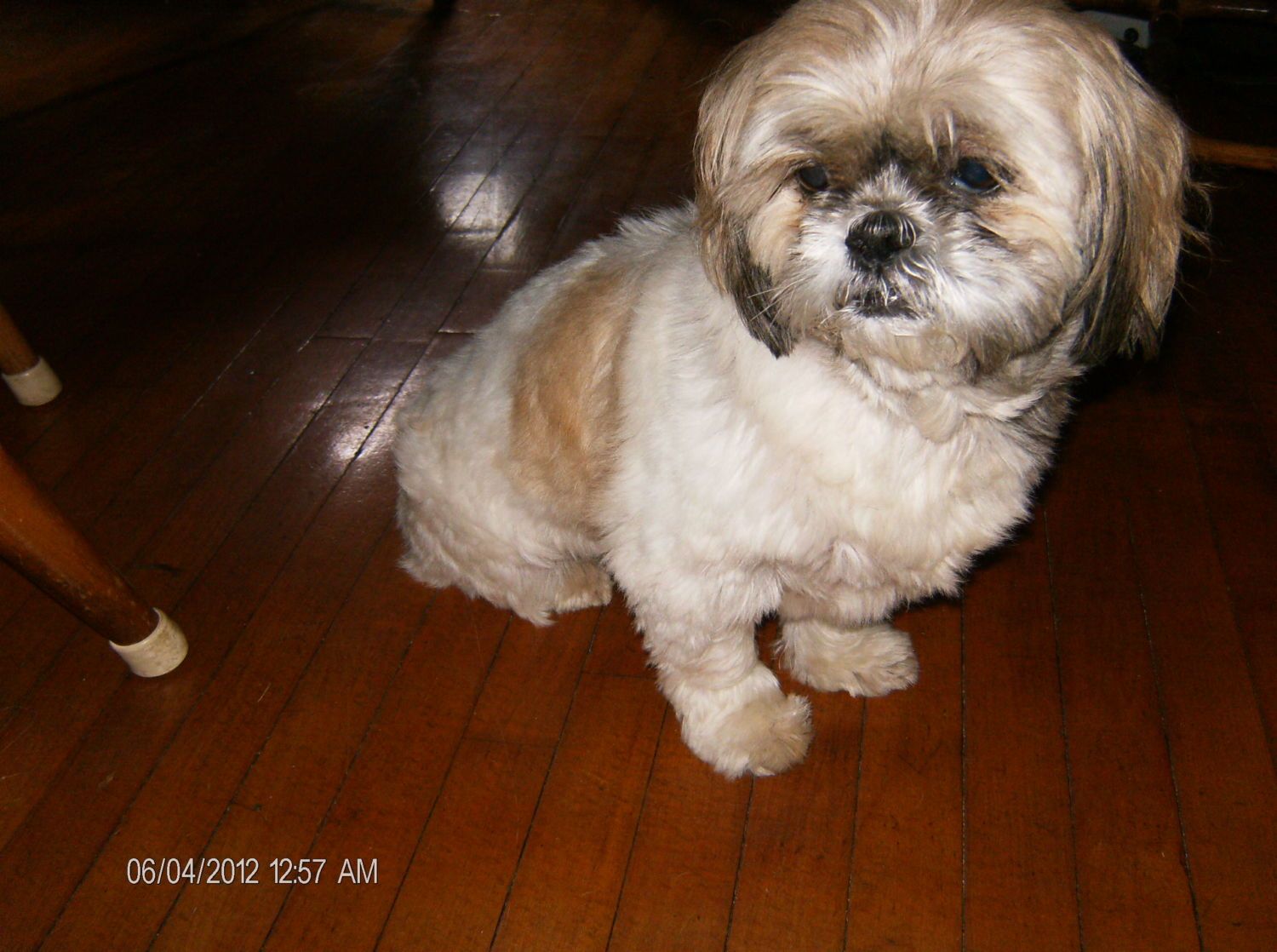 Max, my 16 year old buddy.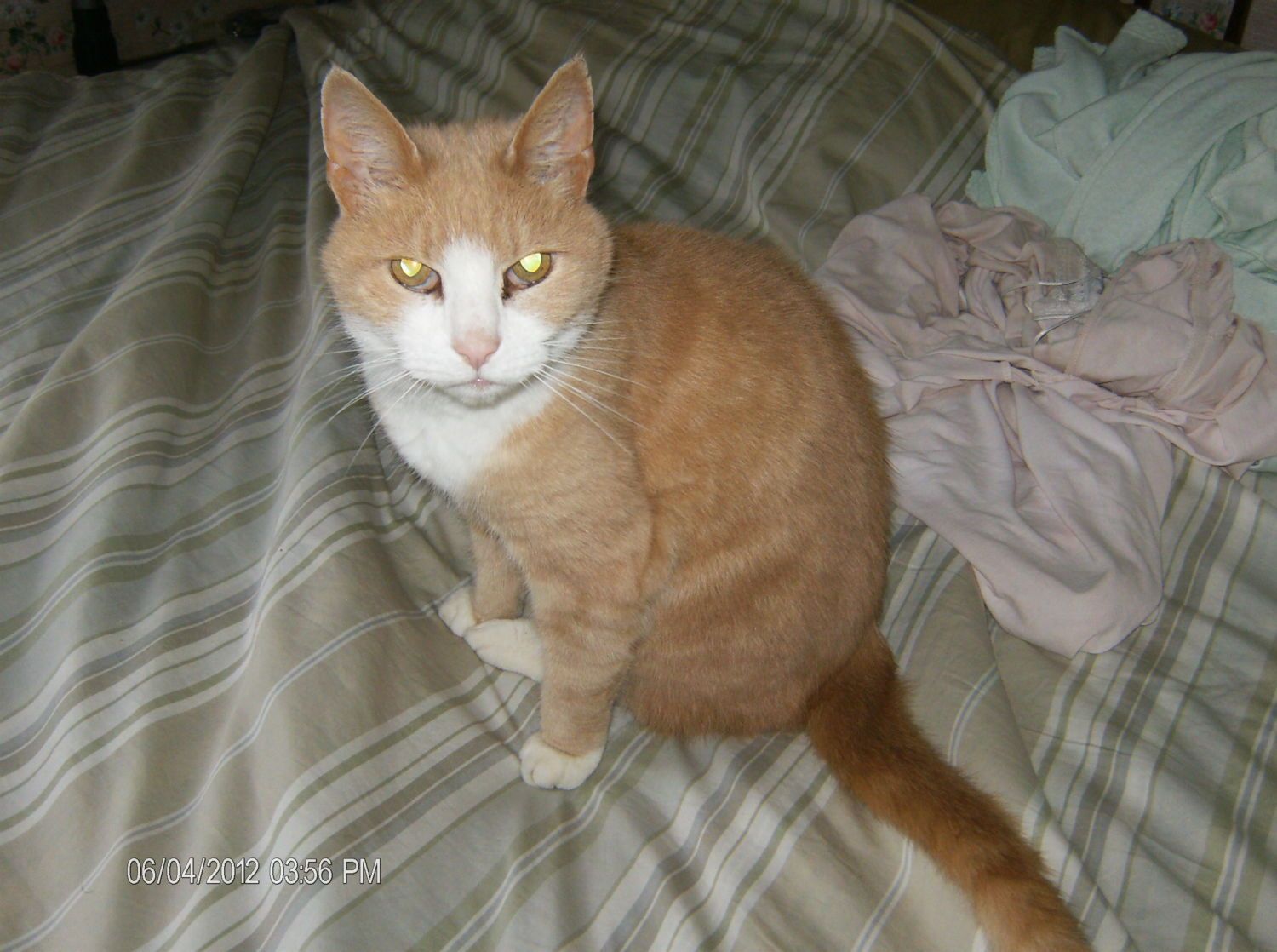 Leo, my Flemish X Mini-lop bunny, who is moving outside when the rain stops. He is about 4 months old.
New 12 week old kitten, Charlie, the trouble maker!
And the chicks that are still in the house that are moving outside as soon as I clear a cage for them. Between so many broodies and guineas, and dogs, I don't have enough cage space!
Hope you enjoyed seeing the clan!